Here you find all infos about the
Update August 2022@type>
We are pleased to present you the new features/improvements of our platforms. This update includes a new module for voucher and invoice templates incl. QR code and enhancements in the event, course and news module.
1. New modules@type>
Can be purchased in addition
---
New module
1.1 Receipt and invoice template incl. QR code@type>
Not only can invoices be settled directly and easily via online payments (online payment module), but you can also offer your customers an invoice receipt from the platform. You can also create and display invoices including the new QR code directly on the platform for billing the customer.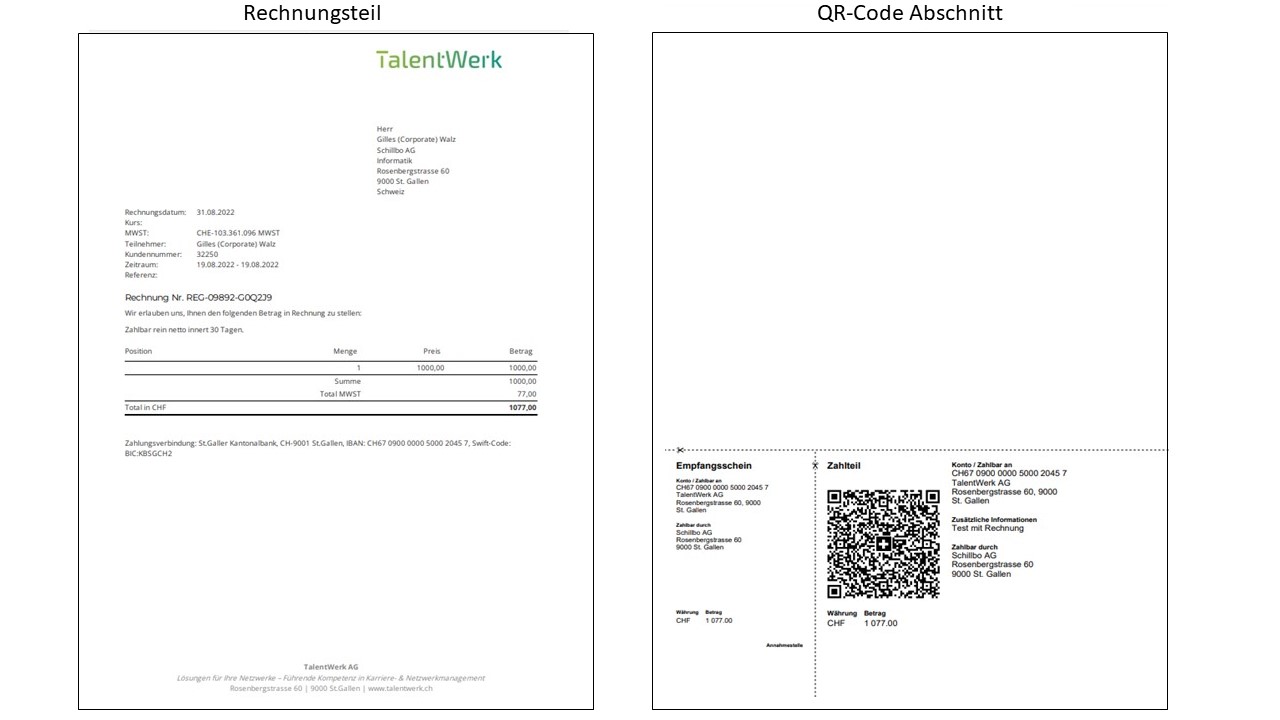 New module
1.2 Cookiebot@type>
If you want to use other marketing or statistics cookies from e.g. LinkedIn, Facebook or Google on your platform, then you must offer the option for cookie consent depending on the region. We have now integrated a third-party provider with Cookiebot, which we can configure and maintain for you on request.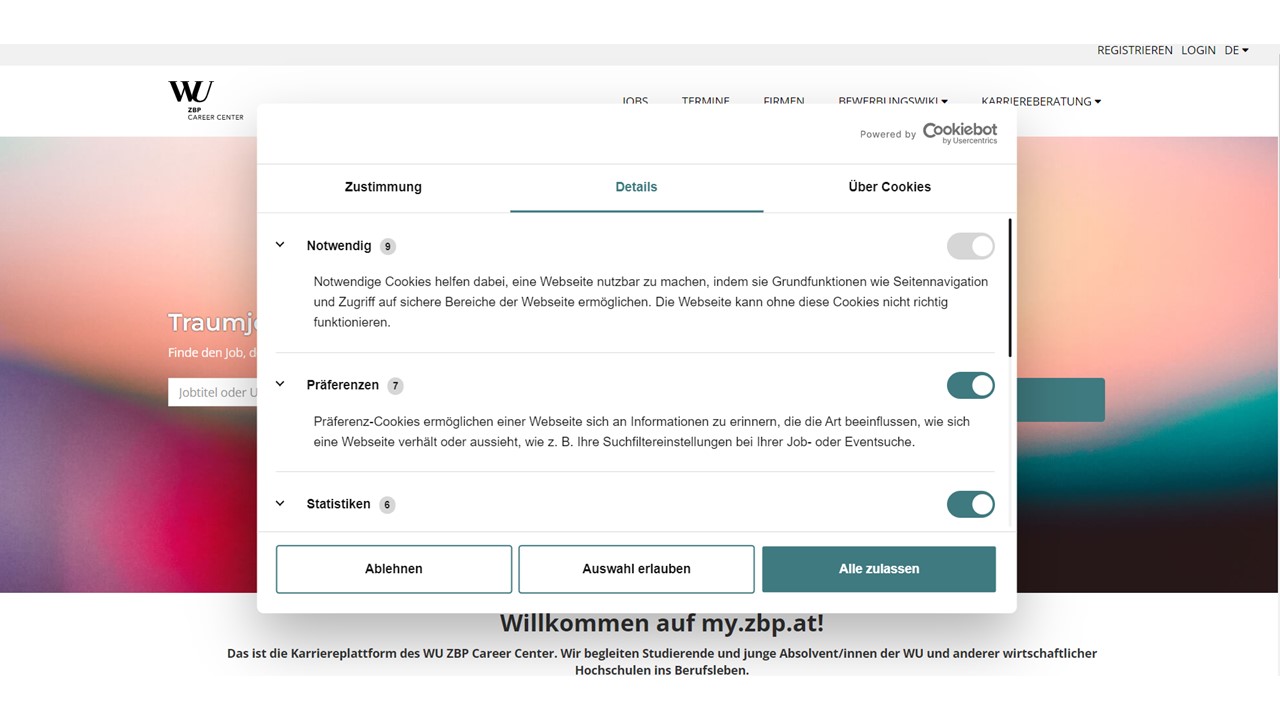 New module
1.3 Evaluation module with reports @type>
We have extended the possibility for evaluation to other entities accordingly, so that events, jobs, consultations or courses can now be directly linked to an evaluation for the participants and the data stored in the CRM. In addition, we also have the possibility to create individual reports based on XLS for you to transfer the collected data into reports and evaluations.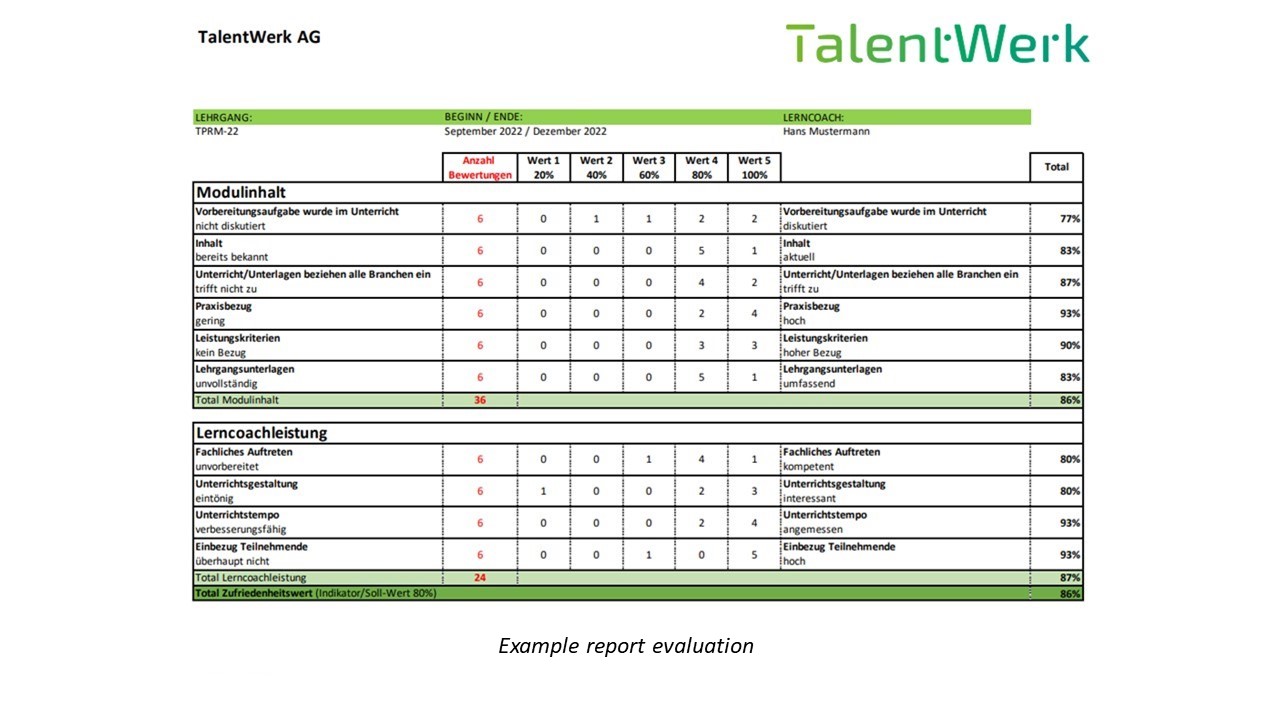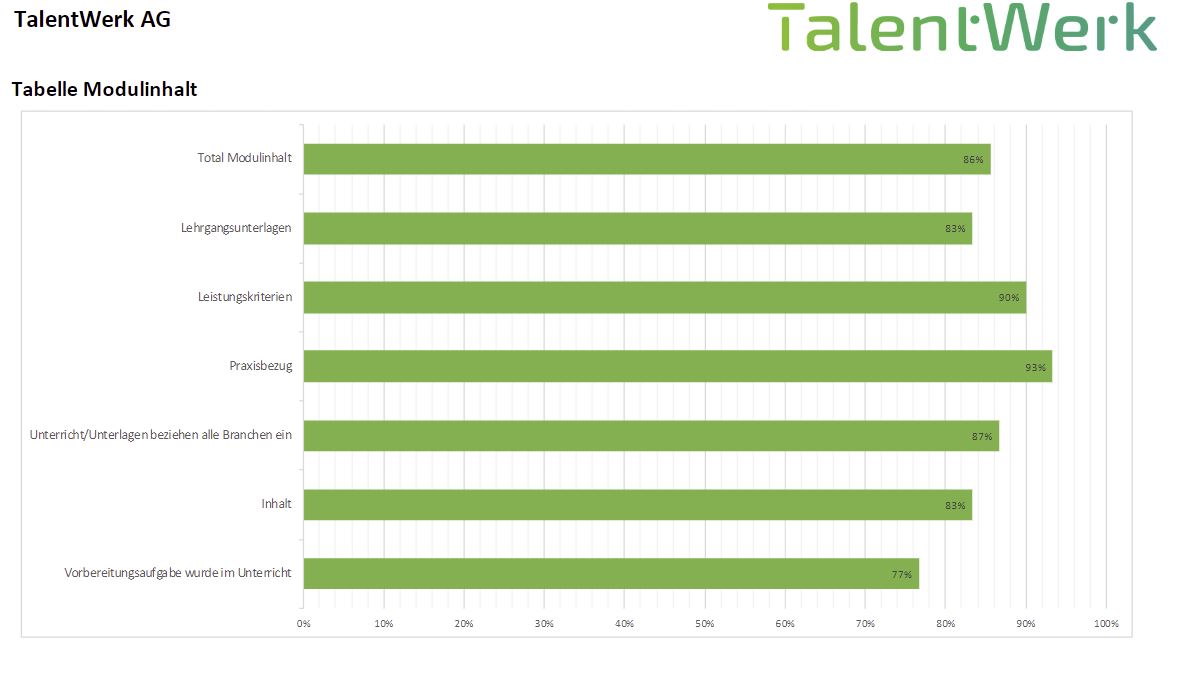 New module
1.4 Gamification (Extention of Evaluation Modul)@type>
The evaluation module can be extended accordingly, e.g. for a career-readiness questionnaire incl. individualised evaluation of the questionnaire and competition participation (customer example).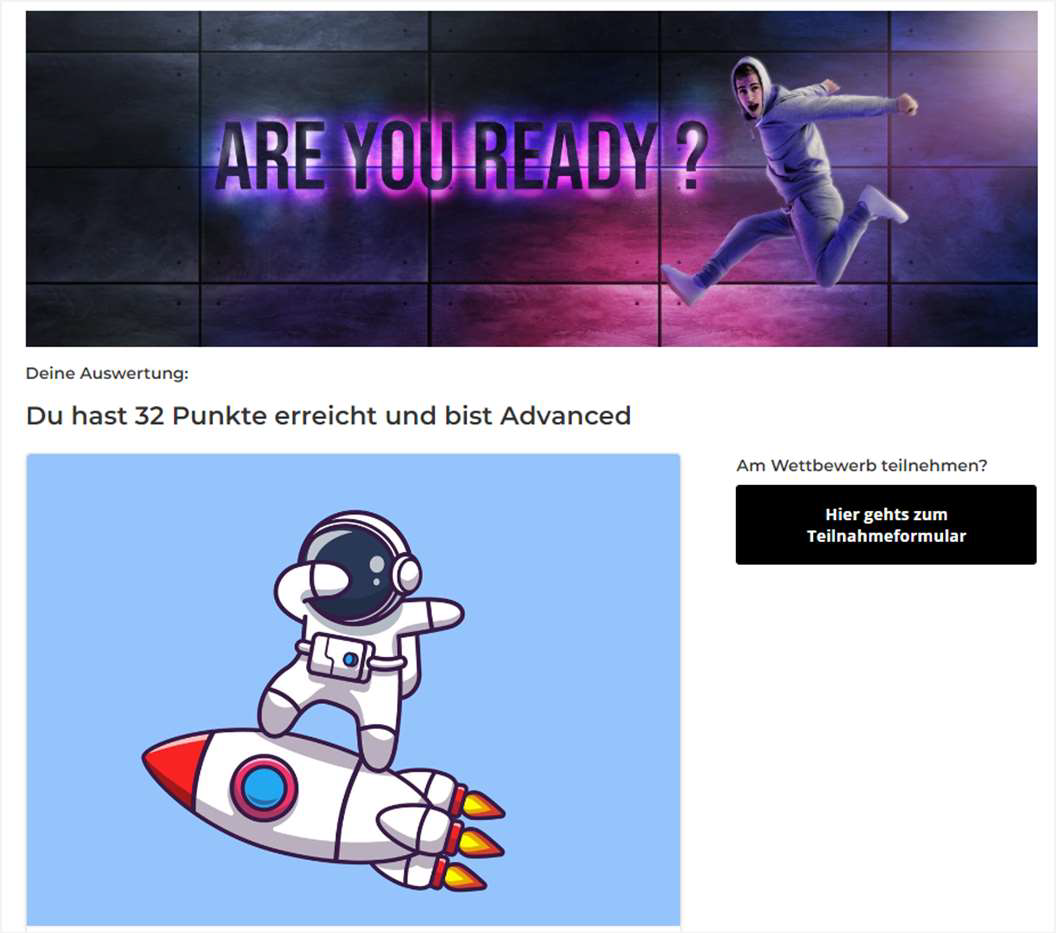 2. Improvements / Features@type>
---
Improvement / Features
2.1 Event modules@type>
No-show tracking via CRM for event registrations, course registrations and consultations@type>
Now, participants of events, courses and consultations who have not properly deregistered can be easily tracked in the new no-show entity for appropriate follow-up and possible sanctions.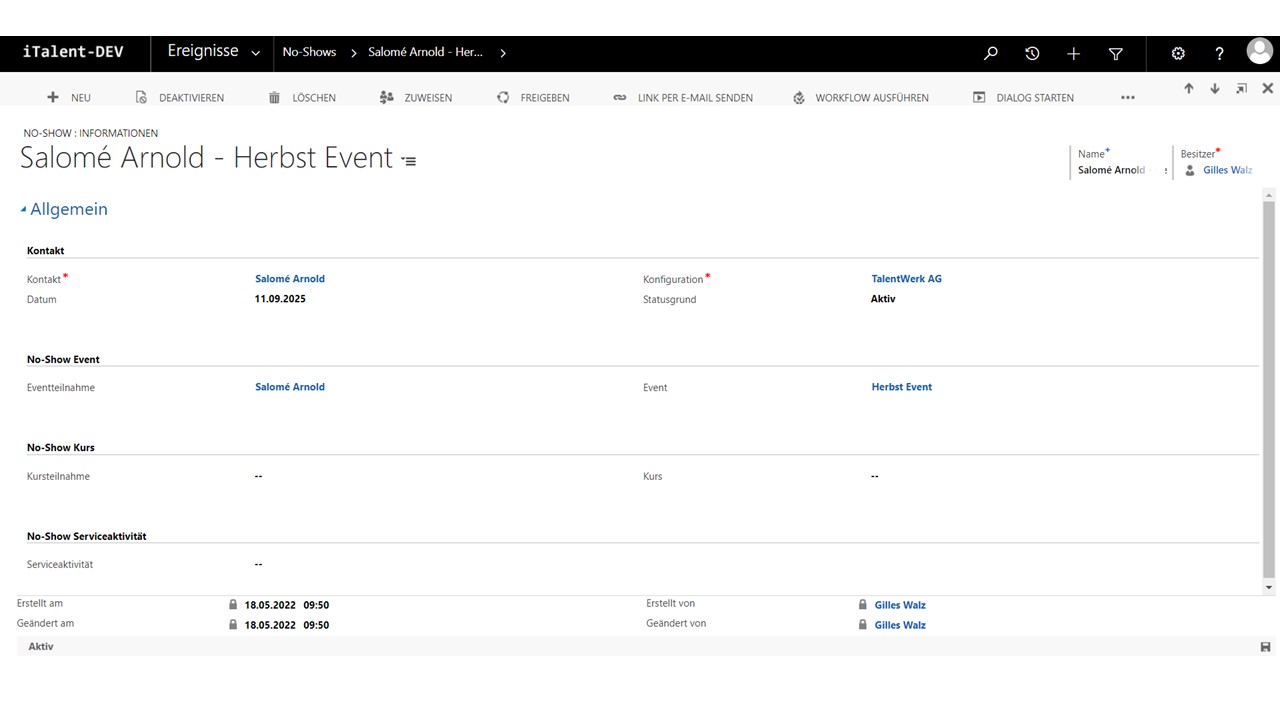 Event categories and filters@type>
Events can now be recorded and displayed according to event category. For example, different event categories can be presented to your customers on different pages.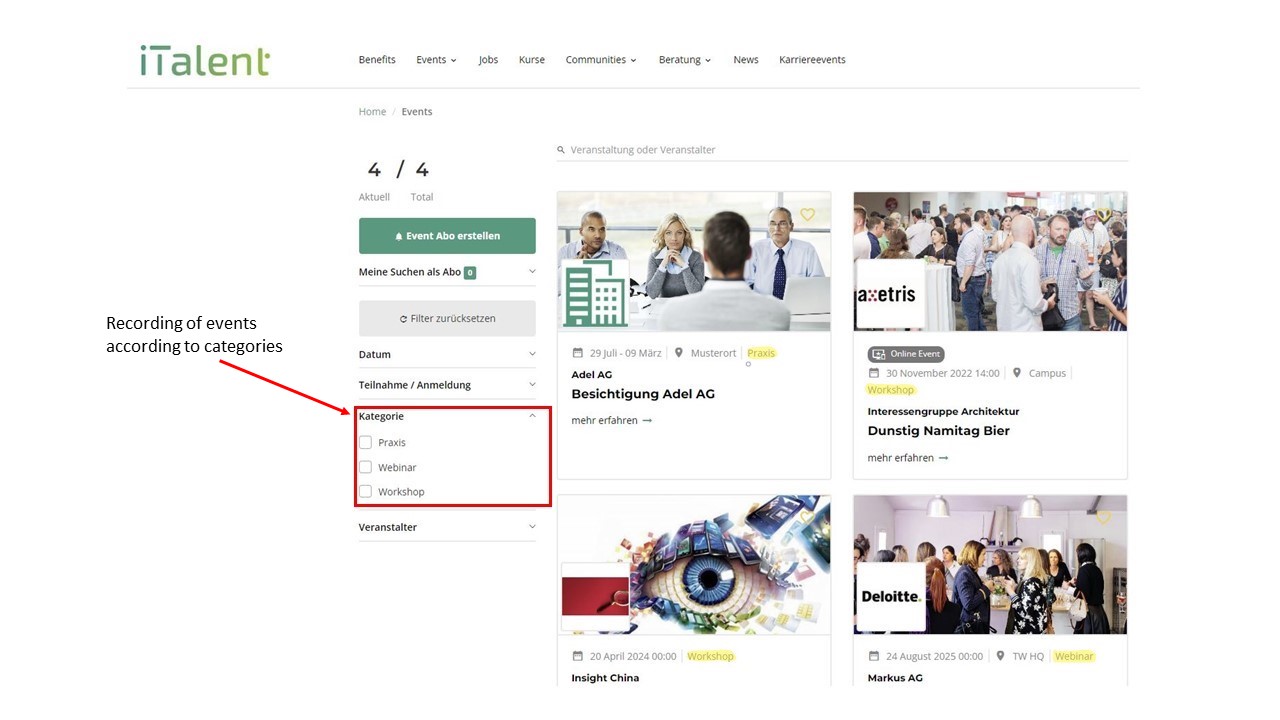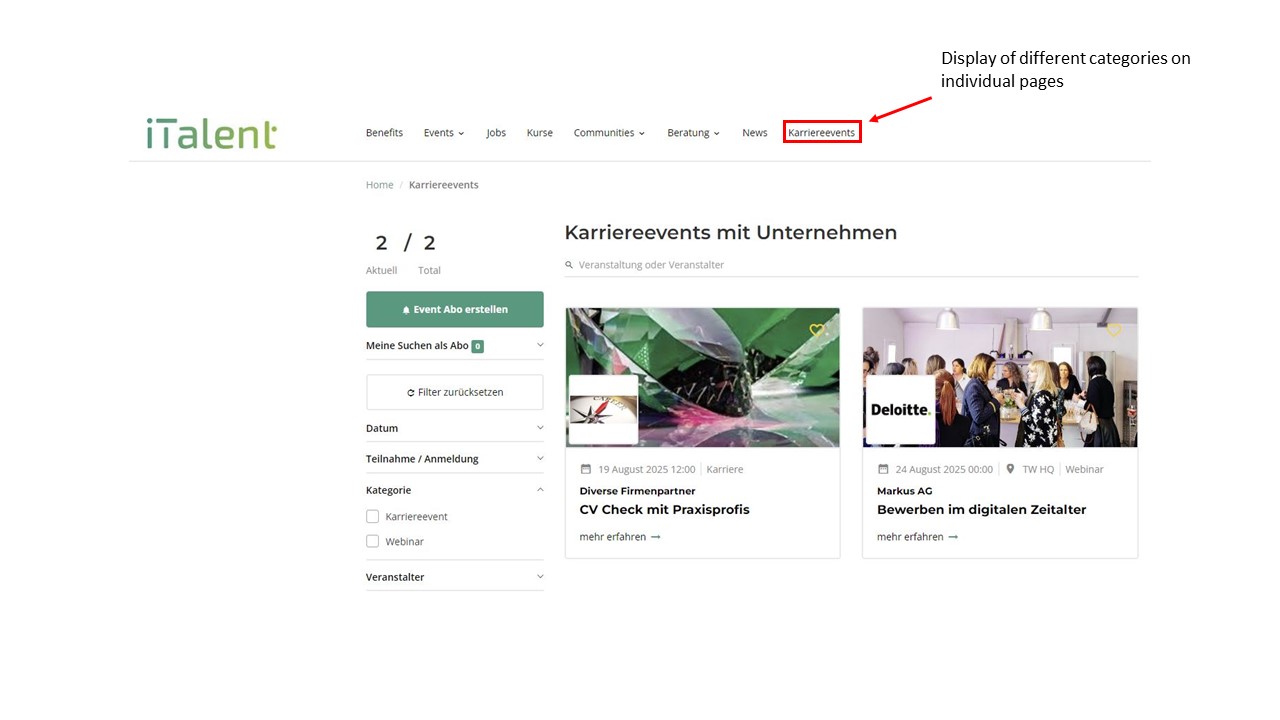 Add e.g. description to new question types image upload and richtext@type>
It is now also possible to integrate images or additional text elements to expand the response options for event registrations.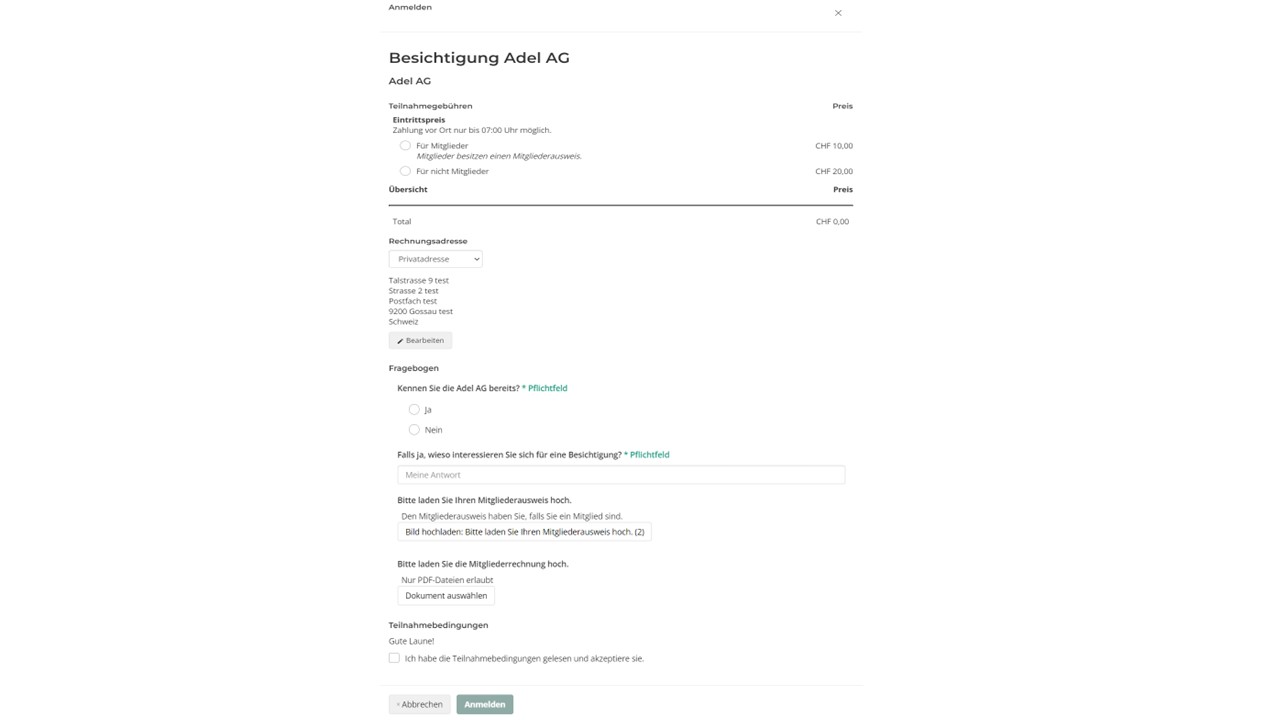 Improvements / Features
2.2 Profile@type>
Knowledge and skills in profile and WIW@type>
Knowledge and skills can now also be recorded in the person profile. These are linked to the corresponding person in the backend via CRM as well as in the frontend in the WIW / CV database and can be searched accordingly.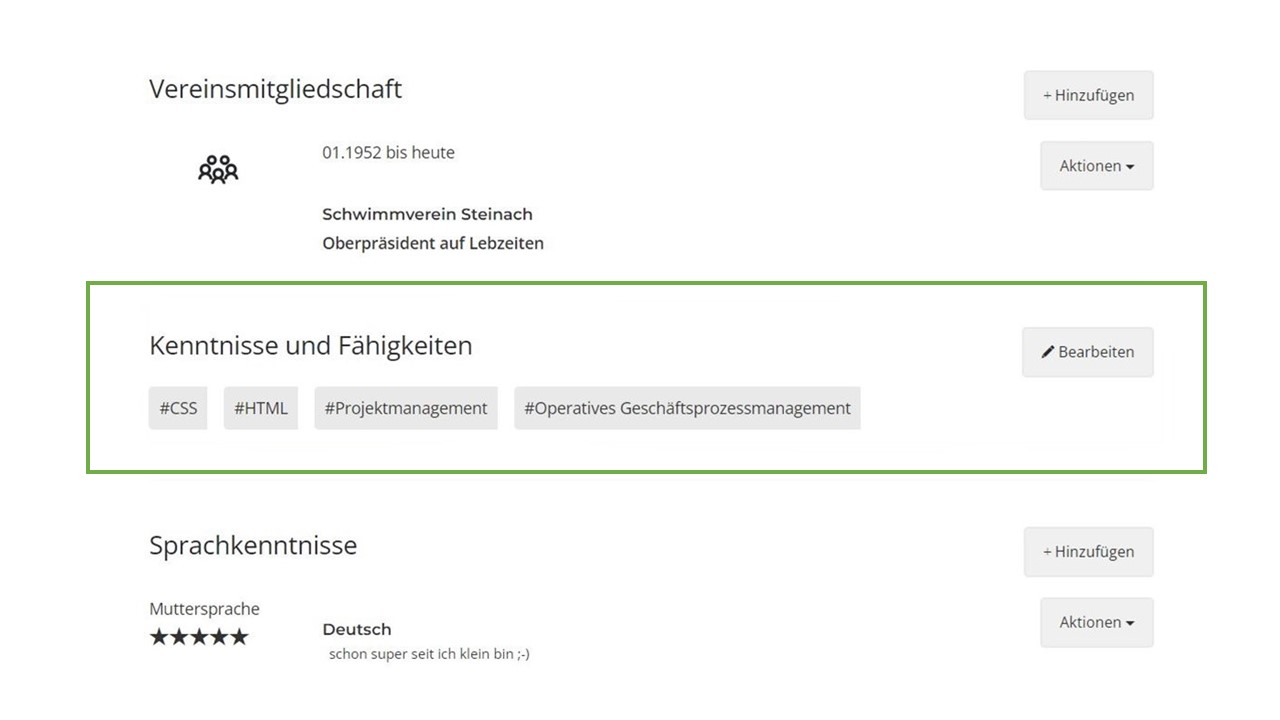 Improvements / Features
2.3 Course@type>
Extension courses@type>
Various new features have been added to the course module. Among other things, it is now possible to present different course offers on different pages by means of different course categories and also to activate separate declarations of consent.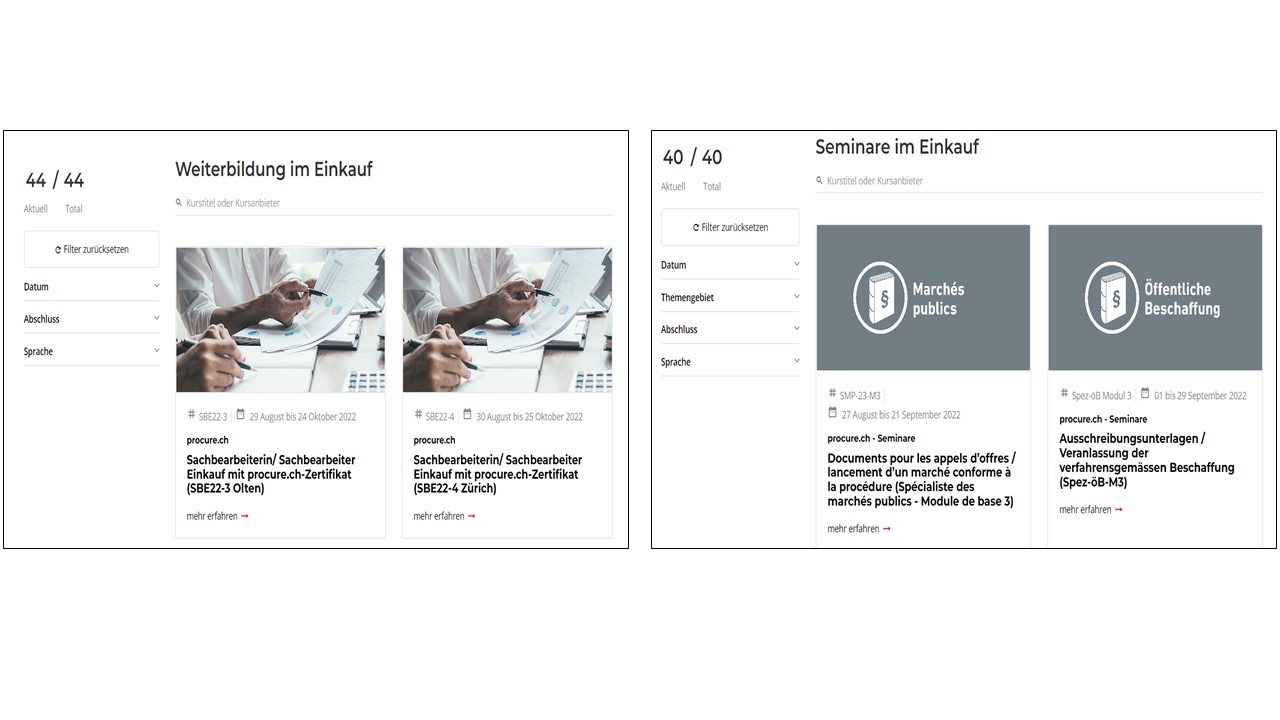 Improvements / Features
2.4 News@type>
Extension news module@type>
It is now possible to enter news not only in the CRM but also directly in the frontend and to publish them easily. It is also possible to integrate news as a feed and subscribe to it. News can also be published only for certain communities.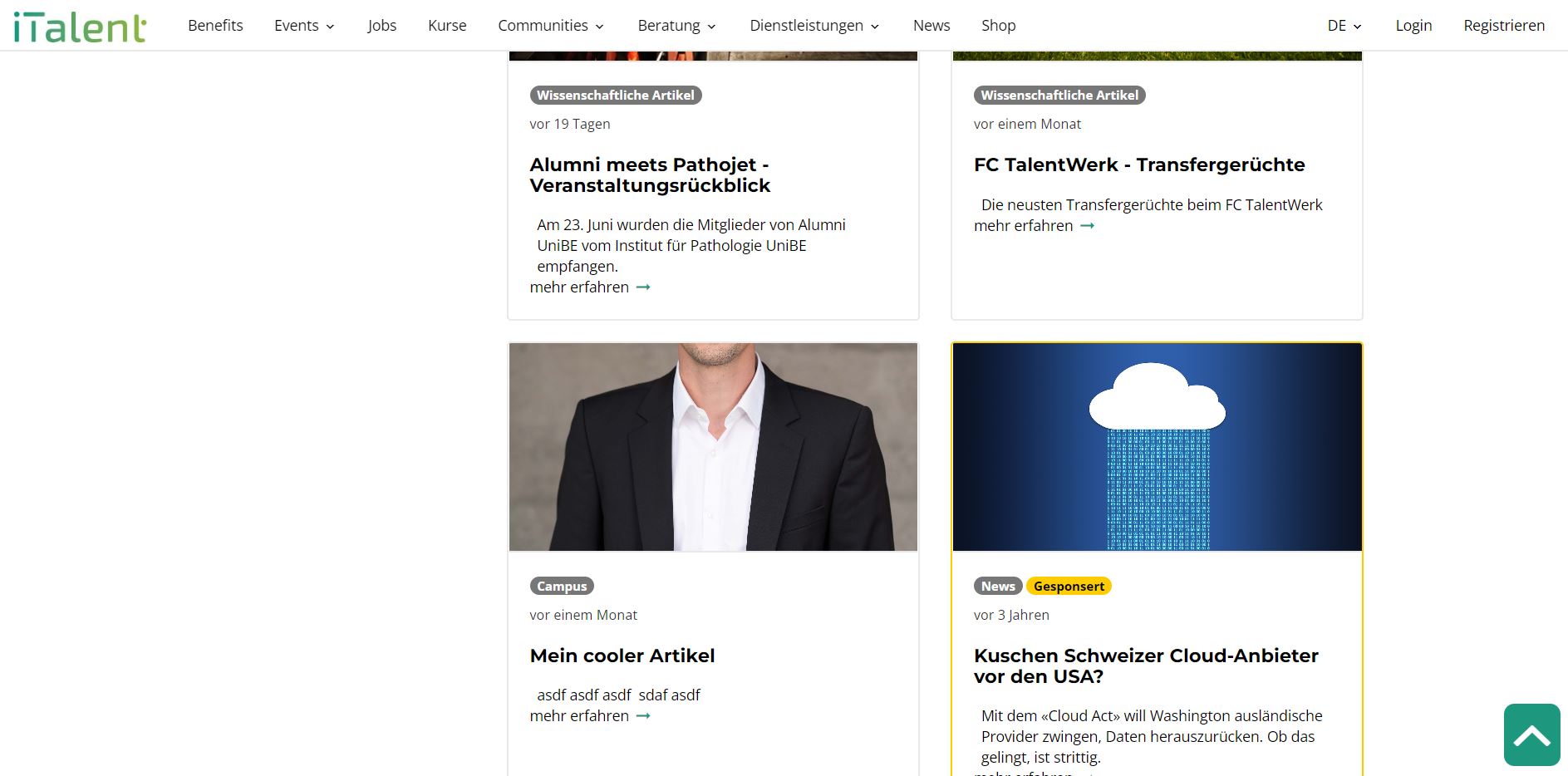 Improvements / Features
2.5 Diverse@type>
Delete files after x days or months@type>
UX improvements in general@type>
Various UX improvements in event management or communication (Noreply), etc.