Here you find all infos about the
Update January 2021@type>
We are pleased to present our innovations/improvements of our platform solutions. This update includes further developments in the profile, event management and communities
1. New Modules @type>
Can be bought in addition
---
New Module
1.1 Member Benefits (iAlumni)@type>
Benefits and discounts for members of alumni organisations can be recorded and optimally presented using the new Member Benefits module. It is possible to enter different categories, which can be searched and selected accordingly.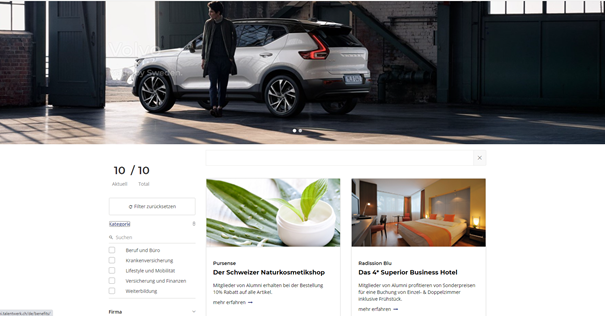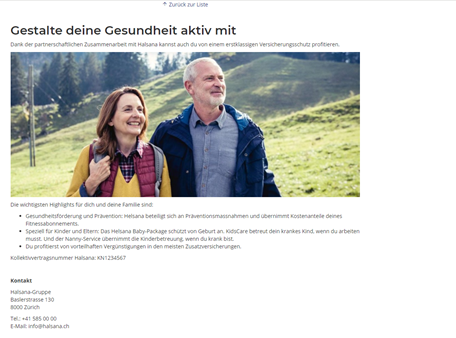 New Module
1.2 Membership (iAlumni)@type>
Manage memberships in self-service
Alumni associations can now not only manage the memberships of their members in the CRM, but can also have the members manage them themselves in the frontend, e.g. to convert a regular membership into a life-long membership and pay for it immediately with online payment, etc.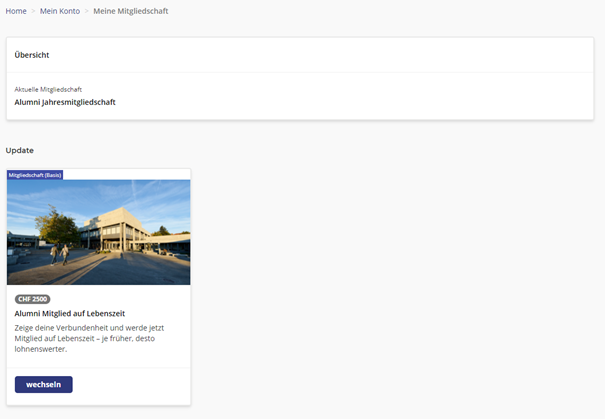 Annual invoicing
For this purpose, alumni associations can purchase an additional extension which automates the annual invoice run and creates the invoice records in the CRM.
All platforms
2. Module Extensions & Improvements @type>
---
Module Extensions & Improvements
2.1 Eventmodule@type>
Online Events
Online events can now be integrated directly into the platform. This means that workshops, company presentations, panel discussions or career events can be handled via the platform in "one to one" and "onetomany" mode.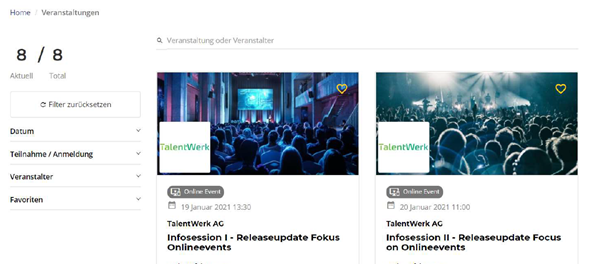 Through the simple integration of streaming systems such as Teams or Zoom, the online events can be conducted easily and conveniently.
Furthermore, we offer a possibility to support online events with live questions and further interactions through the integration of GotoWebinar and Vimeo. Ask us!

Registration process
We have optimised the modal for both the event registration for participants and the entry of a new event for the organiser.
Paid Events
(if purchased as an extension)
If you make only online payment available as a payment option, then the payment is part of the registration process. Otherwise, there is a new status in the CRM with "provisionally registered" until the invoice is settled.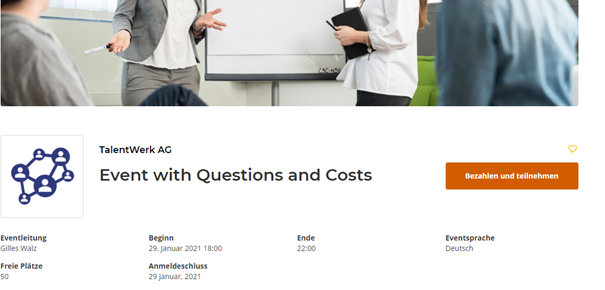 Module Extensions & Improvements
2.2 News@type>
In the last update we integrated a simple news module, which we have now further developed accordingly. News can now be created in the CRM and provided with categories and searched with search filters. Various media can be displayed: from text to images, films, PDFs and podcasts. Of course, the module can also be used for a library, for example to display career-relevant content such as CV templates, interview checklists or video tutorials with tips and tricks.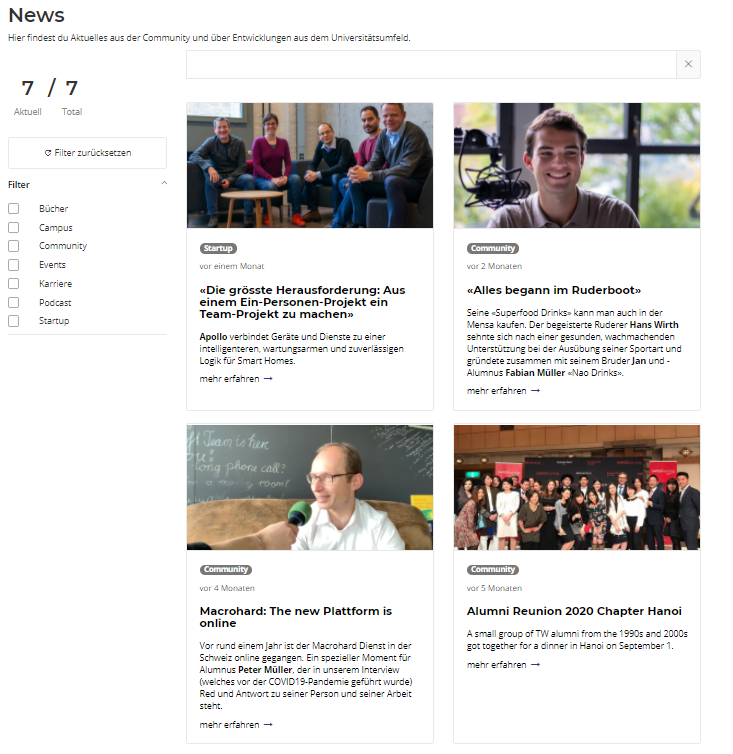 Module Extensions & Improvements
2.3 Community@type>
Another focus in this release is the optimisation of the communities. In addition to design improvements, we have integrated the following innovations:
Filter with search by region / country / type / active membership
Flexibilisation of the community description before joining and after joining
Insertion of a new section with media content
Optimisation of the member directory
Possibility to display a board in context column
Possibility to send messages to all members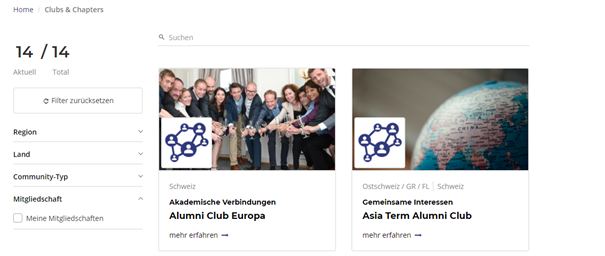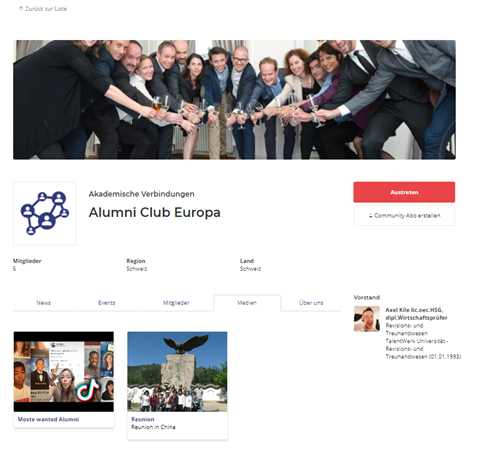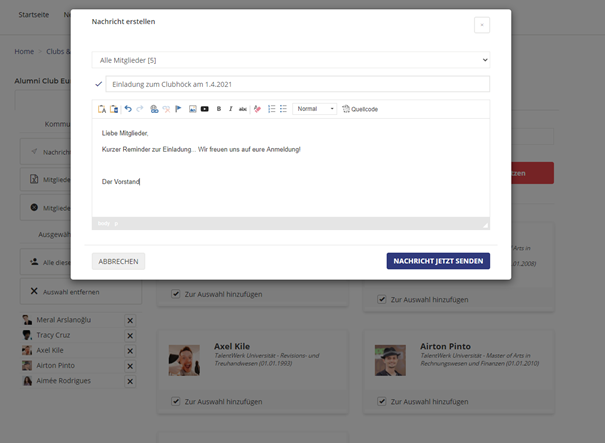 Module Extensions & Improvements
2.4 Profile@type>
We have also made optimisations in the profile area, among other things, a customer-specific text can now be created for the profile visibilities, the correspondence e-mail address is now independent of the postal/address and it can be defined whether the university's own education can still be edited by the user or not.
Of particular interest to alumni organisations is the new option to maintain a lifelong email address (available as extension).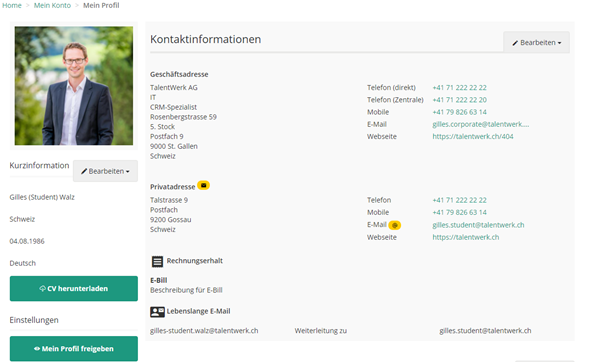 Module Extensions & Improvements
2.5 Career Counselling@type>
It is now possible to store a link and text etc. to an evaluation software in the individual focal points. For each focus, you can set whether this text and link is sent with the final e-mail or not.
Module Extensions & Improvements
2.6 CV Database / Who is Who@type>
We have integrated a quick search into the CV database and the Who is Who as well as optimised the search filters for an improved search experience.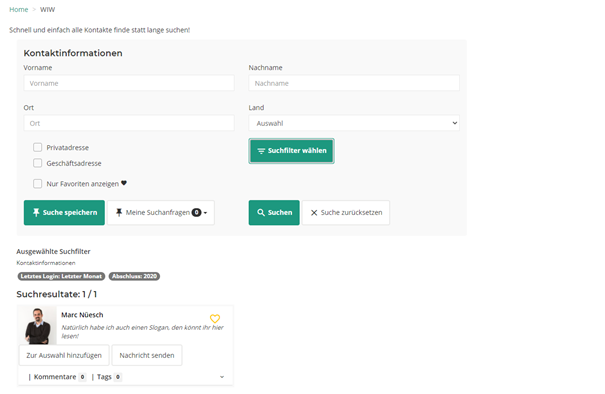 Module Extensions & Improvements
2.7 Server / Infrastructure@type>
We have continued to work on optimising the server instances in order to be even better prepared for a possible server failure on the part of Switch. Among other things, we have set up a redundant active directory, further improved the backup of customer systems and optimised the recovery process in the event of a total server failure in cooperation with Switch.
Module Extensions & Improvements
2.8 Bugfixing@type>
Various minor bugs fixed