Here you find all infos about the
Update August 2020@type>
We are pleased to present you our new features/improvements of iTalent. This update is mainly focused on the comprehensive design optimization. If you have any questions, please feel free to contact us at any time!
---
1. Design@type>
Together with a design agency, we comprehensively modernised and renewed the "look and feel" of iTalent. In addition, we have developed various design elements that are now available to our customers for their static pages.
Navigation@type>
The navigation is now guided across the entire width, which gives more space for the main and service navigation.

The colour scheme was reduced and only discreetly used as a user guidance element:

Font@type>
The newly used system font is Monserrat, a modern, easy to read and contemporary font for our platforms.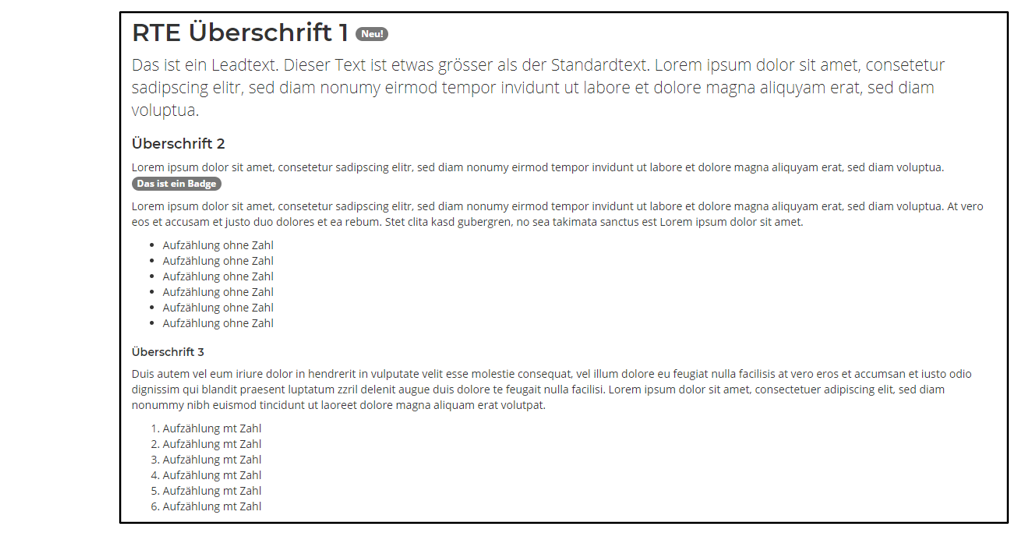 List views@type>
The list views of jobs, events, companies and communities were revised and modernised. The colour scheme has also been reduced, thus creating more calm and clarity for the user guidance.
List view events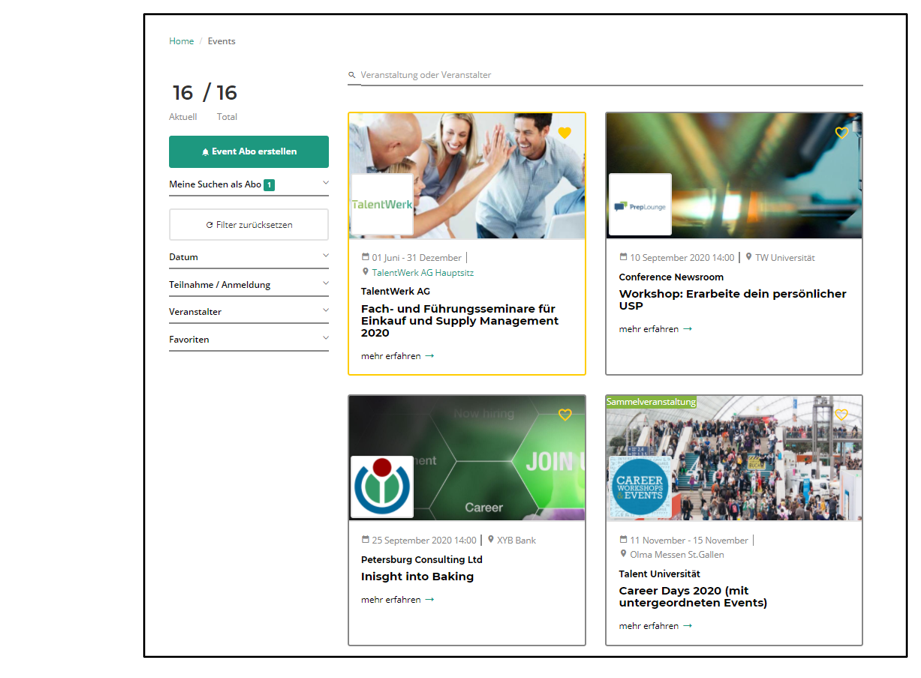 List view jobs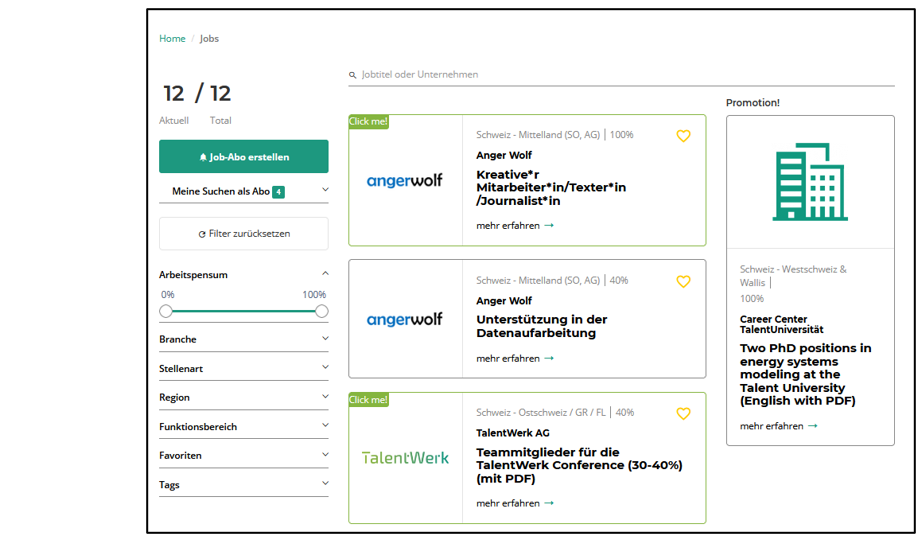 Detail views@type>
The job, event and company detail views were also modernised and standardised and revised in terms of user guidance.
View Example Overview Newscenter:
Detail view event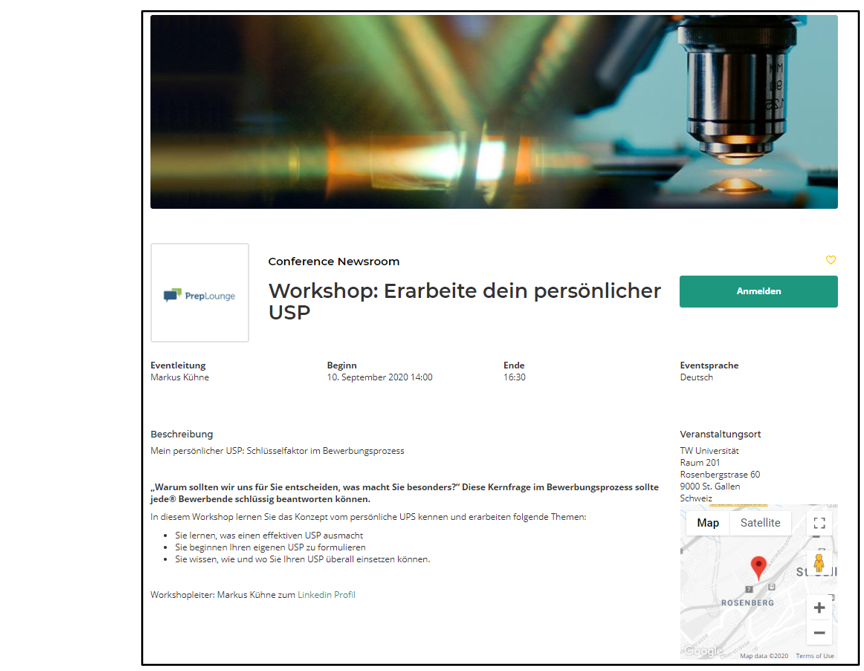 Detail view company profil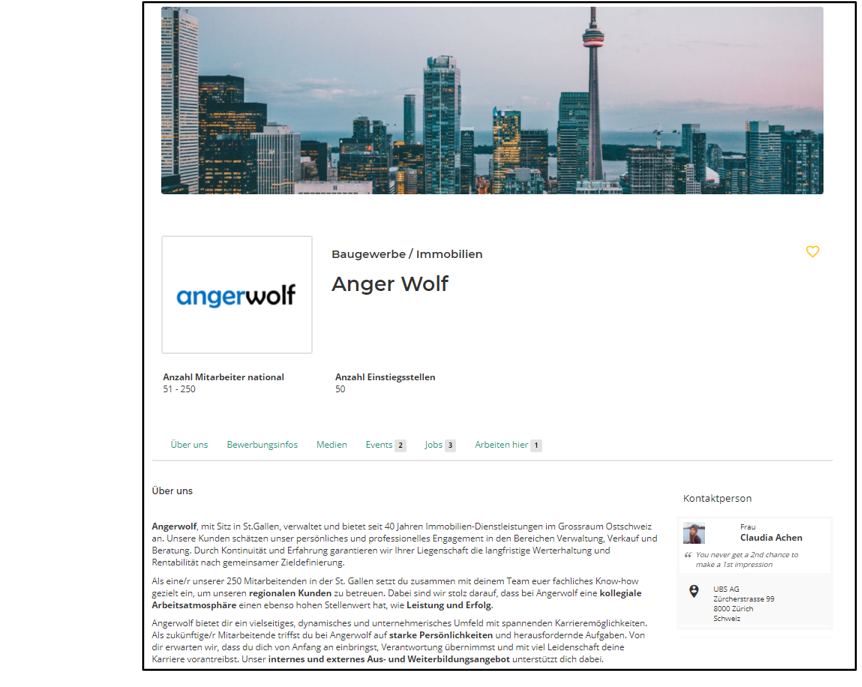 Search filter Who is Who@type>
The individual filters in the search modal have been merged into categories to optimise clarity.
Search filter Who is Who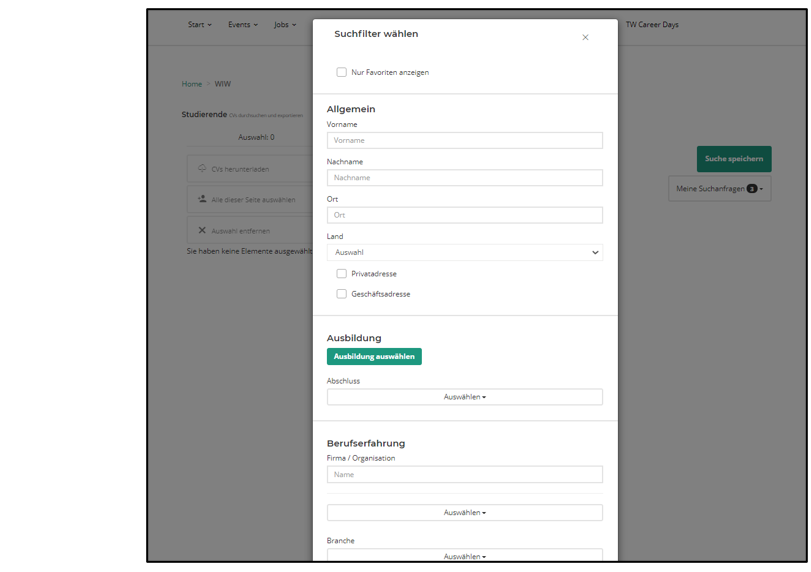 Forms and Modals@type>
Various forms and modals were also revised and optimised.
Application form event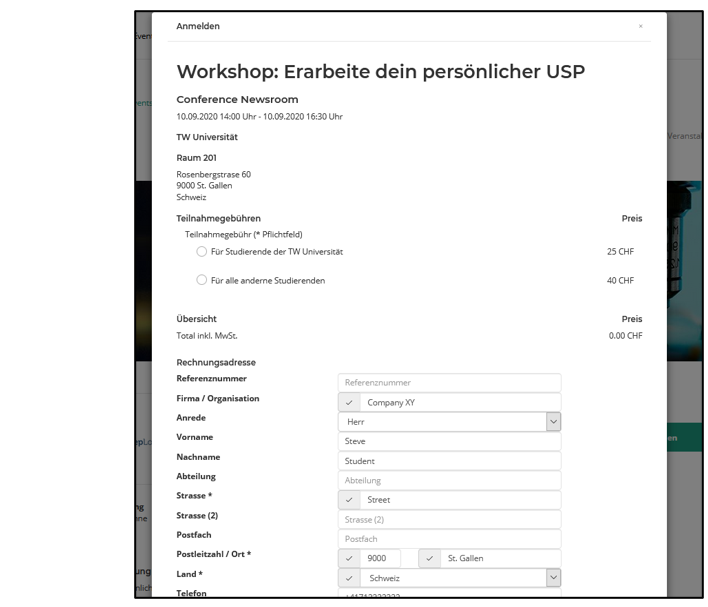 Various web elements for static pages (home page, start pages, etc.)@type>
Cards
Different cards can now be used to highlight content or point out offers and sercies
Diverse Cards as Styleelement: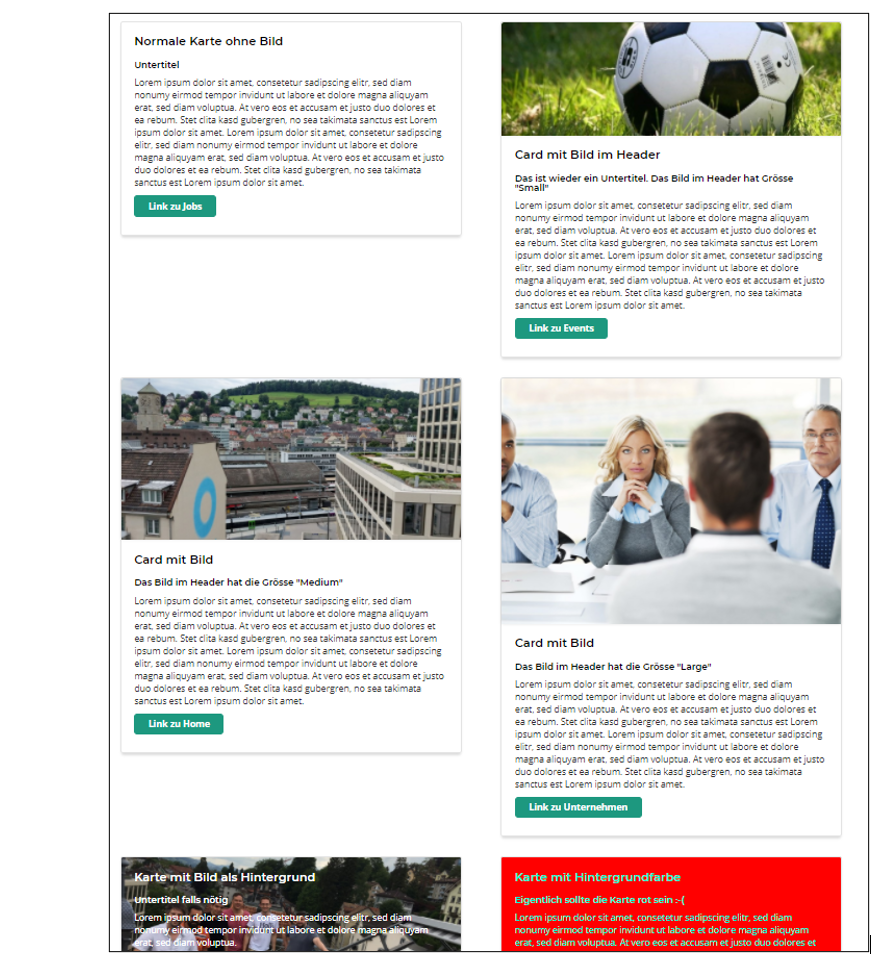 Slider@type>
There are two new slider formats as fullpage or halfpage to announce content prominently.
Fullpage Slider
Halfpage Slider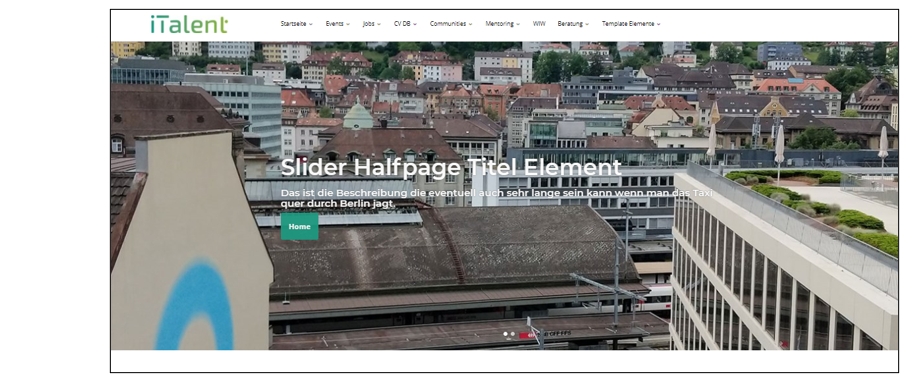 Parallax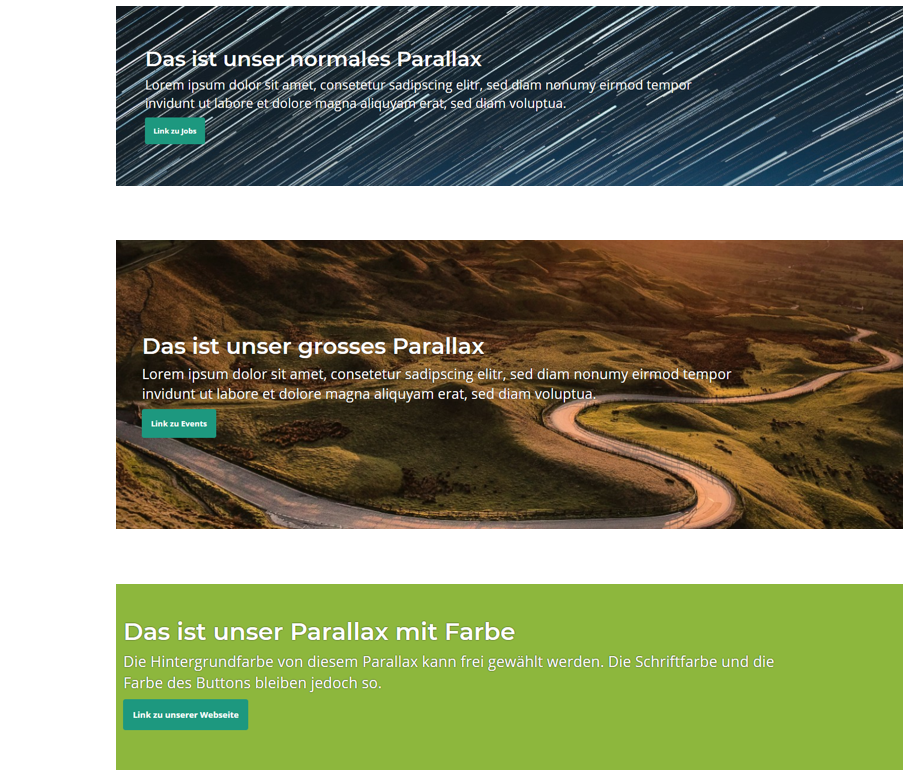 Accordeon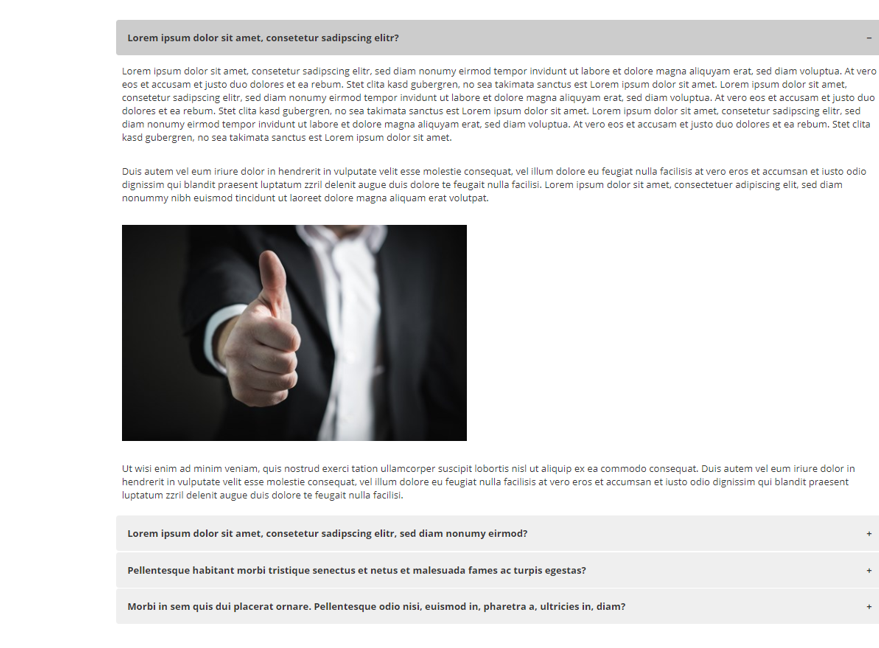 2. Event module improvements@type>
---
Media upload for participants@type>
Now up to 10 media documents, such as PDF, images or even videos per event can be recorded and made accessible to the participants. For each medium, it is possible to choose whether this is visible to everyone or only to registered participants.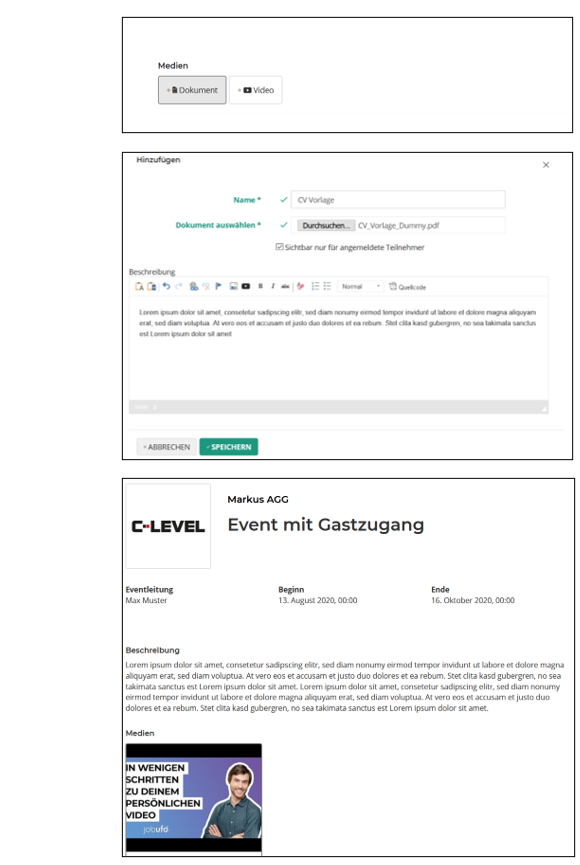 Registration of participants @type>
Up to now, only registered platform participants could register for events. Now, events can also be advertised with direct registration, i.e. a platform user who is not yet active can also register on the platform at the same time during the registration process.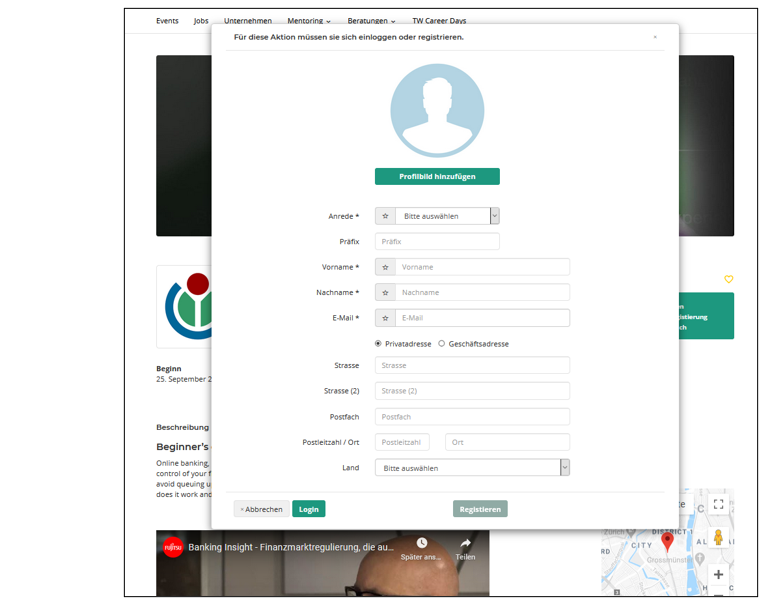 Collection event@type>
For better visibility of so-called parent collection events, these are now highlighted with a label in the list view.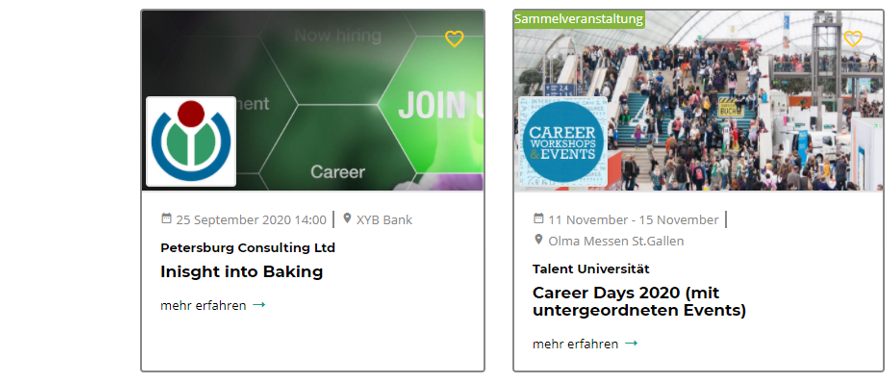 3. CRM Update@type>
We have made an update to CRM version 8.2.19, which promises to improve CRM performance and, above all, has fixed certain Microsoft-sided bugs, including the following (excerpt from Microsoft Log):
Single inverted commas were added to the downloaded file names, which prevented data export. (only in Chrome)
Metadata was not saved when creating a new record
When trying to delete a document, an error was returned with the text "null".
The "Most Recently Used" list did not check for duplicates and would result in a "duplicate key exception" error.
The asterisk indicating a required field appeared partially on the left side of the text and not on the right.