Here you find all infos about the
Update January 2020@type>
We have a new module and improved modules and features
---
New modules@type>
Can be purchased in addition
New Moduls
Metrics / Big Data@type>
Which users with which courses of study are interested in which jobs and events? Which gender of users are interested in which offers?
Our analytics module offers you the possibility to get answers to such questions.  You can gain valuable insights into the behaviour of your users and thus optimise your offers. The results are displayed in clear charts in the CRM. The analytics module is available in three versions: Basic, Professional and Extensive
The following user information can be evalueted:
Field of study

Interested sectors

Interested Funtional areas

Functional areas

Gender

Nationality

Year of birth

Approlle

Languages

IT skills

Values

Place of residence

Browser

 

 

 
Example Evaltuation cockpit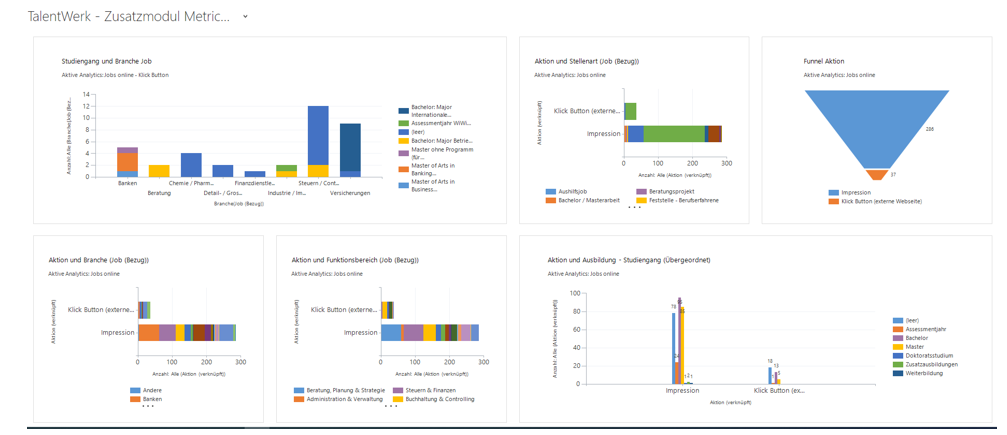 New Modul:
Teaserbox@type>
The teaser box can be used to display so-called "predefined search filters". When clicking on the filters, the user jumps directly to the filtered list. Can be used well for promotional purposes. The filters are set up via Umbraco and can be displayed on any page. The filters can be set by the customer and adjusted at any time.
View variant slider: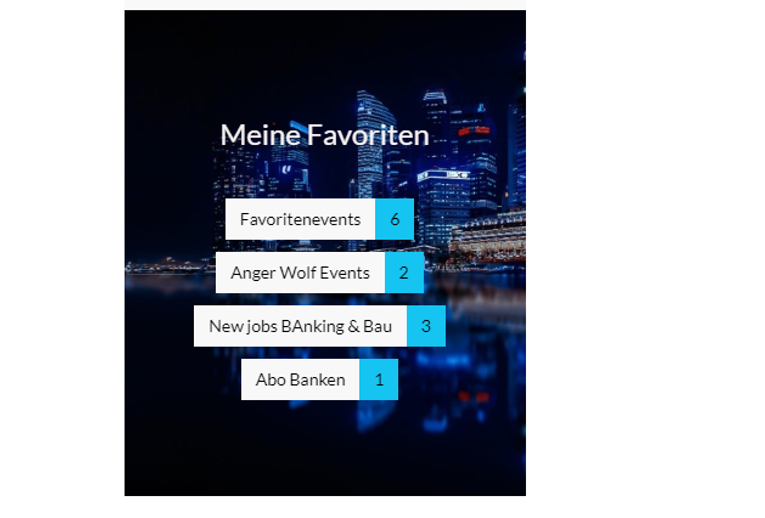 View variant tags:

With this module you can create surveys to e.g. query participant satisfaction after workshops/events or to discuss company satisfaction with the number of applications after a job posting. You can create the questionnaire(s) according to your wishes, a link to the questionnaire will be sent to the participants after the event and the evaluations can be viewed in the CRM.
Example survey evlautiaon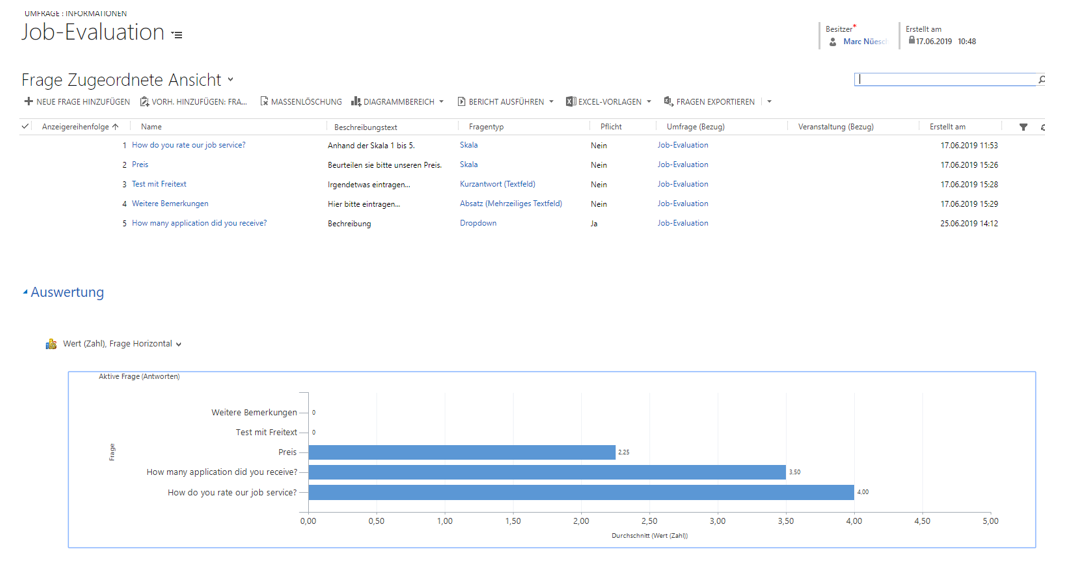 New Modul:
Newscenter@type>
With the Newscenter you have the possibility to publish information and news about the platform and to display them in categories of your choice. You decide whether the news are visible for everyone or only for registered users. In addition, you can categorize the news with tags so that they are easier to find using the search function. So you can easily manage your Infocenter with career relevant news, templates or links to interesting external career sites.
Example Newscenter: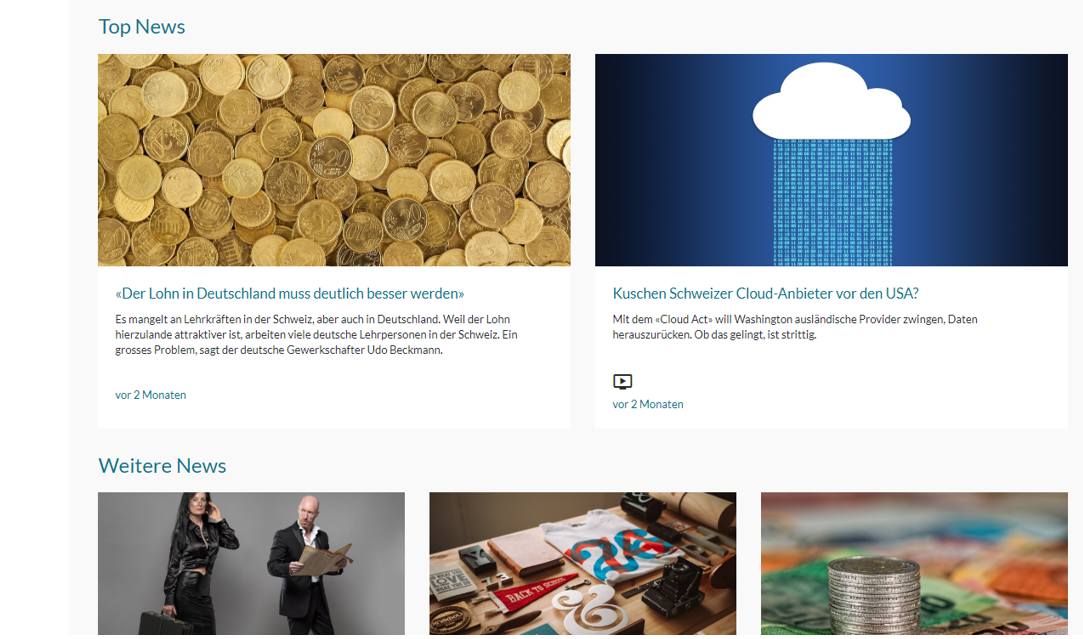 Module improvements / features@type>
The following modules and features have been improved
---
1. Improvement Modul
Job@type>
Optimized sequence of acquisition steps:

2nd functional area@type>
Now 2 functional areas can be selected per job if required (previously only 1 possible). In addition, the functional area structure can be displayed with a super and sub level.

Nested regions@type>
Now the regions can be displayed with a super- and sublevel:

Edit jobs@type>
Manage jobs Overview analog event management Overview divided into two tabs (Current jobs and inactive jobs)

Display filter regions and functional areas@type>
Users can now click on the super level when filtering jobs and all sub levels will be clicked automatically:

More improvements jobs module@type>
Job subscription: The button will now also be displayed before login. On click with hint that login is necessary (applies to event subscription).

Job subscription: The button will now also be displayed before login. On click with hint that login is necessary (applies to event subscription).

Below the job ad, all other jobs of the company are now displayed.

Edit job: Tags can also be edited when editing an existing job.

Runtime of the job ad products made more flexible (previously fixed at 30 days, new runtime for each job product individually).
2. extensions module
Who is Who @type>
Company representatives can create personal comments on interesting applicant and attendee profiles, ratings, and bookmark favorites from across the event management, applicant management, and CV modules. There is a charge for this extension: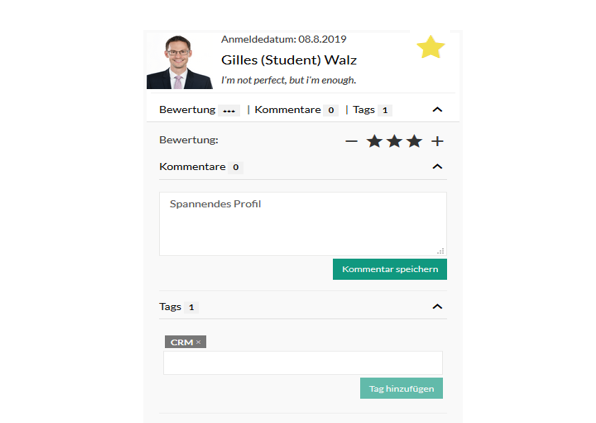 3. extension module
Events, Ergänzungsmodul «Bezahlbare Events»@type>
Events, supplementary module "Affordable Events"
View affordable event capture: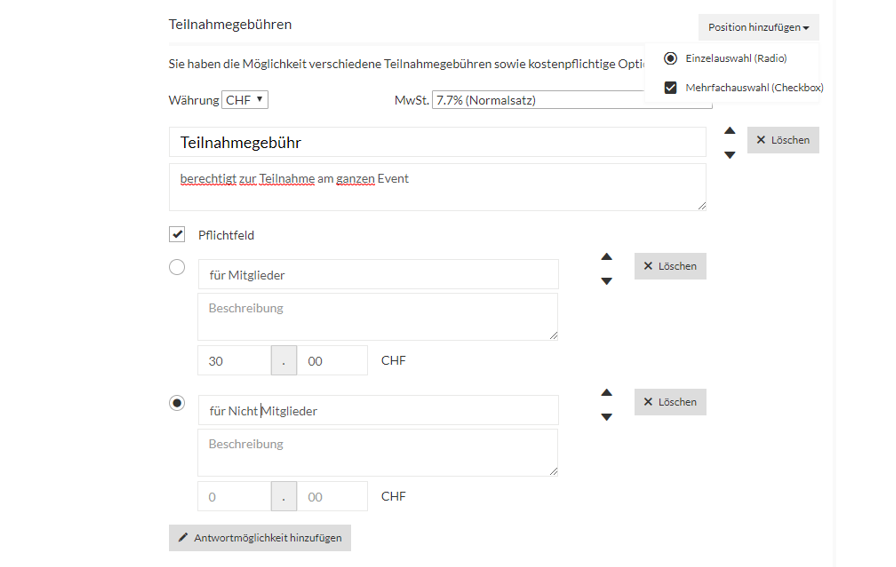 View event registration by user at event with payment: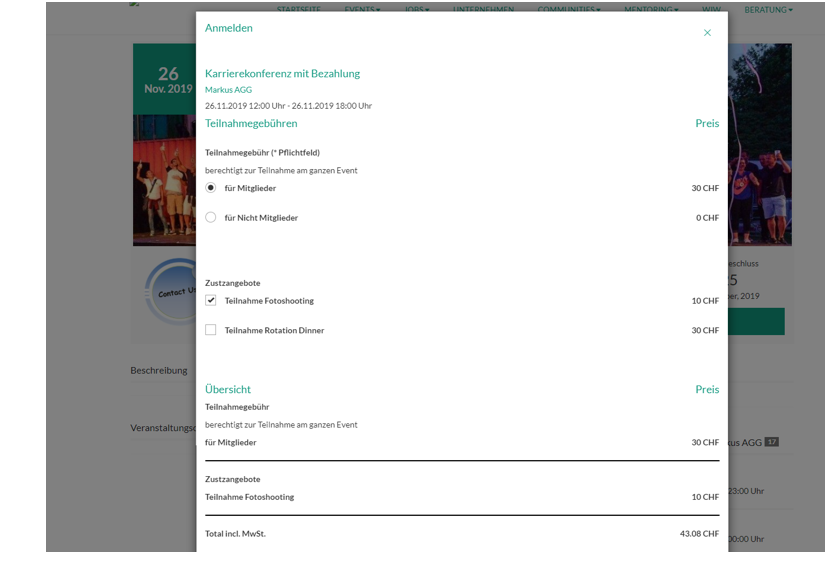 4. improvement module
Mentoring@type>
Improvement of the functionalities in the Mentoring module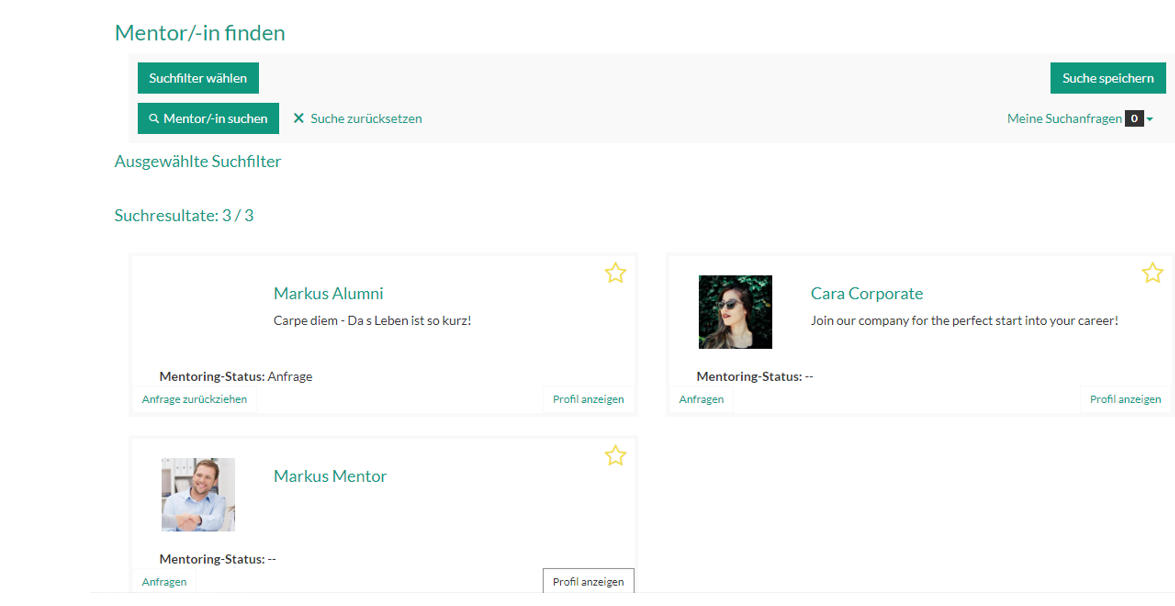 Overview Mentoring Functions:@type>
Creating mentor profiles with individually selectable mentor questions
Create mentee profiles with individually selectable mentee questions.
Mentees can filter, search and request mentors by criteria
Mentors can accept, decline requests or indicate that they will not accept any more mentees.
Mentoring community with WhoisWho, events only seen by the mentoring community, newsfeed and admin functions.
5. Improvement
Performance@type>
We have carried out various performance optimizations. Among other things, we have reduced the number of customer solutions per server in order to reduce the server power and thus improve the speed of the systems even under high load. Since many of our customers have their "peak season" at the same/similar times, system slowdowns can still occur on certain days.
6. Extension
Support page created for common questions@type>
At support.talentwerk.ch we have created tutorial videos on all the important topics that will help you perform the most important functions of iTalent. Ideal for new employees and those who have not done certain topics for a long time.