here you get all information about the
Release 2.0 - Sept. 2018@type>
We have a new modules and improved modules and features
---
The new module
Job Promo@type>
With the new job-promo module, corporate customers can highlight their job advertisements or place them in the promotion area (designation is configurable). The Career Center has the possibility to provide both promo types with prices, which can be booked directly via the platform through the proven "Enter Job" process.
Job promo: click-me and promotion area.@type>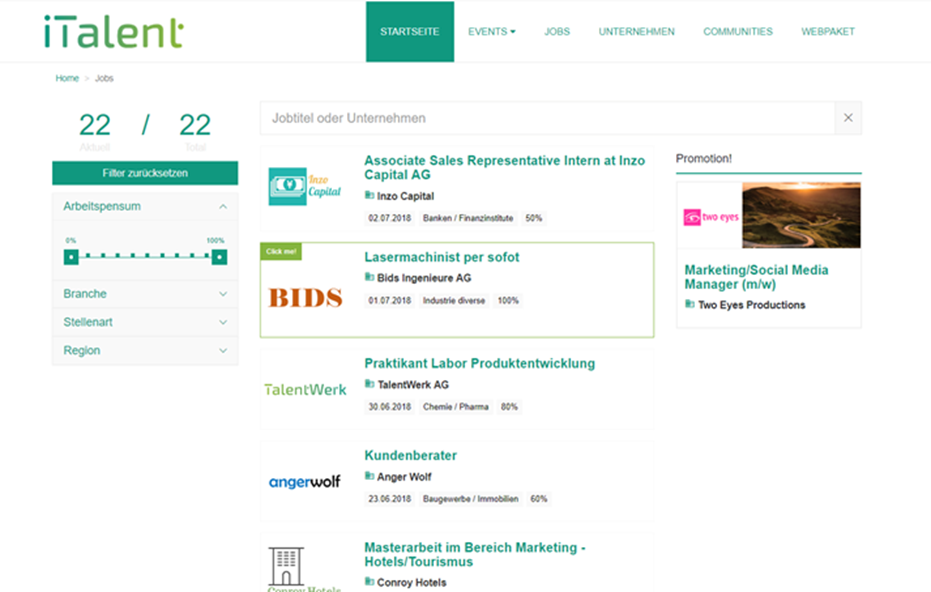 The new module
Extended company profile@type>
With this module you can distinguish between a simple company profile and the so-called extended company profile. While the simple company profile only allows a description of the company and the display of current events and jobs, the extended company profile enables your company customers to present themselves as an attractive employer to students or alumni.
---
Simple company profile with description, events and jobs@type>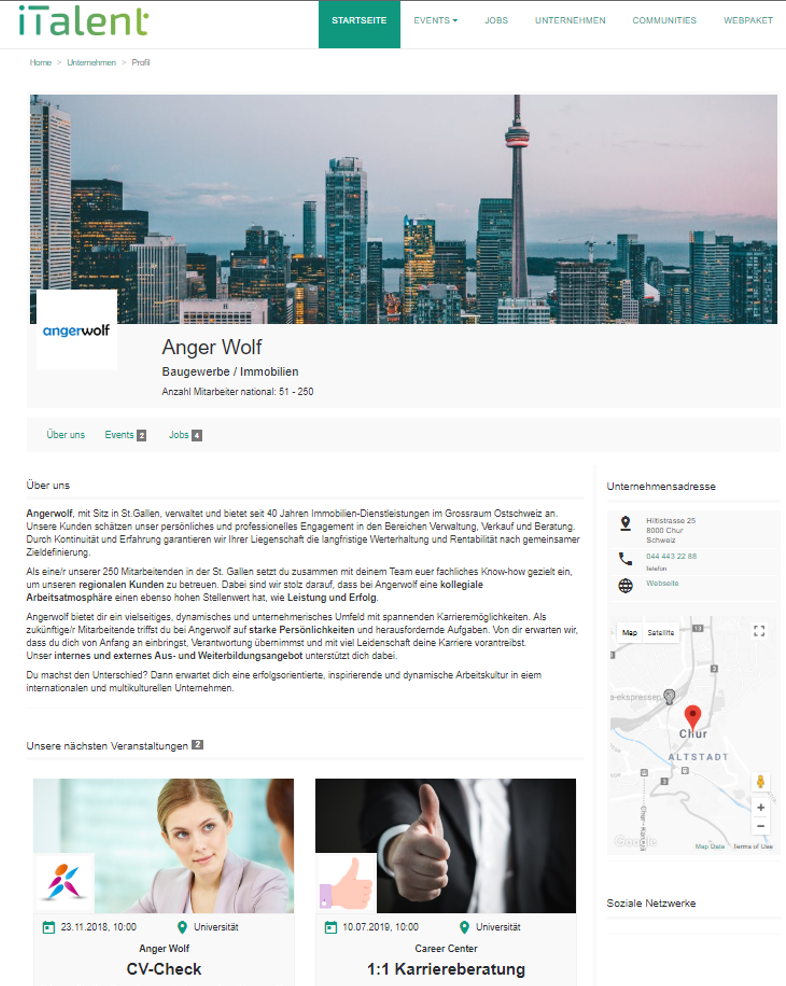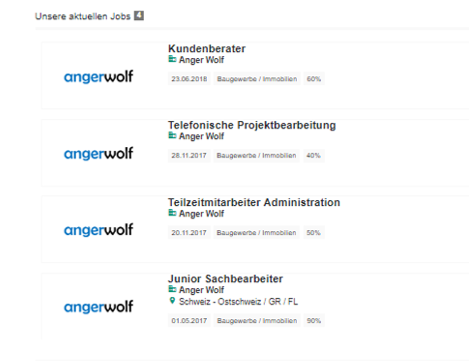 Extended company profile@type>
The extended profile for companies includes new sections, such as photos of the contact, video material, documents for download, awards and helpful and exciting application information, what skills they expect from applicants and what preferred specializations they recruit. In addition, when entering their work experience, members of the career platform can choose to be visible as a person on the corresponding company profile under the title "work here" and are thus visible as potential contacts for information.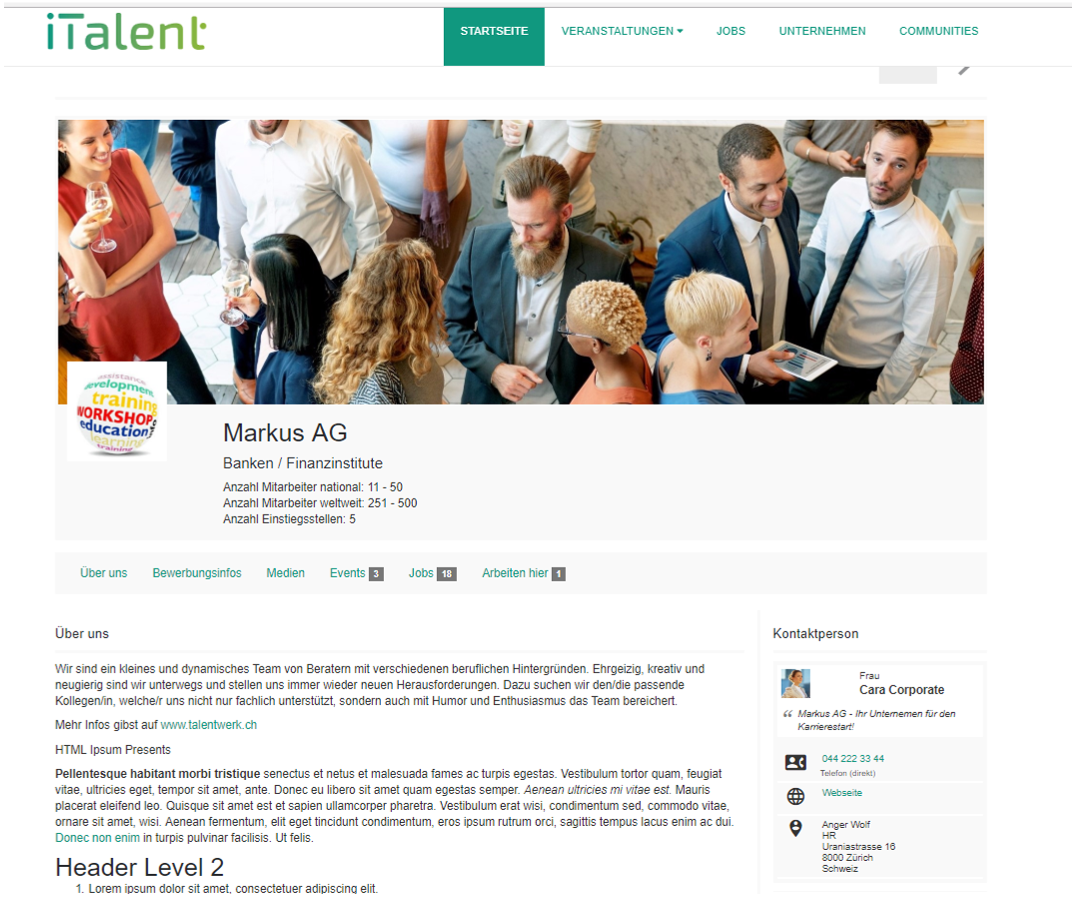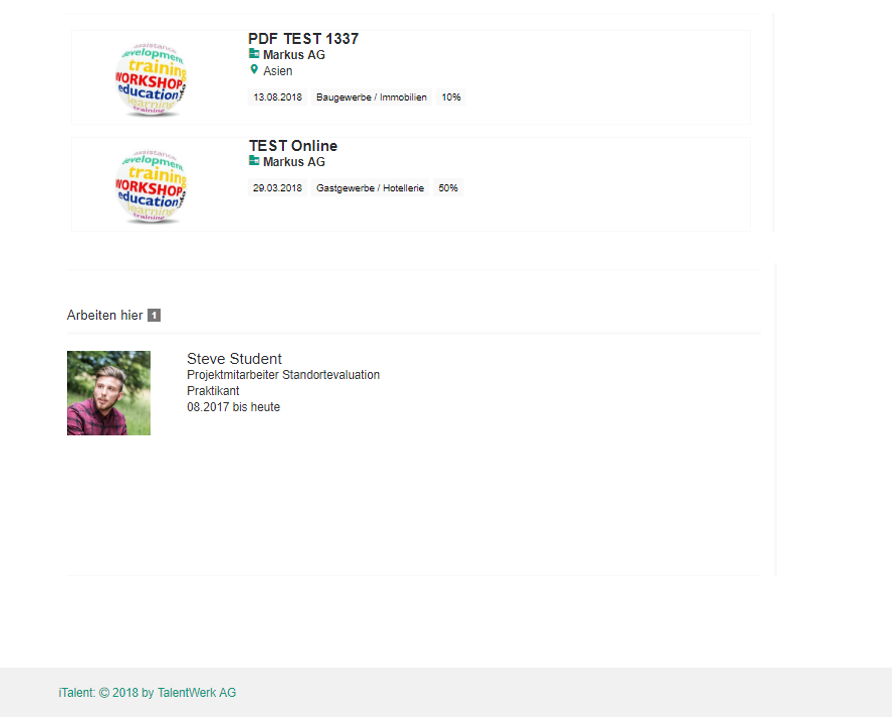 As our customer you have the choice: either you activate the extended company profile for everyone, or only if the company activates it, whereby the latter can be implemented with or without a price for the company.
Improved modules / features@type>
The following modules and features have been improved
---
Event & Event-Management@type>
Past events can now be copied and activated in the CRM by the Career Center using a new workflow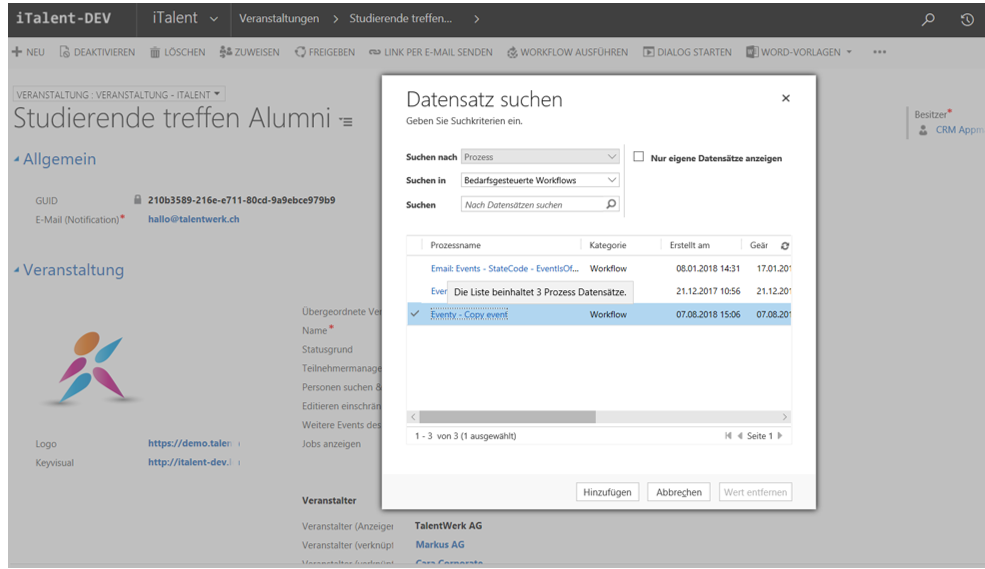 All current jobs of an organizer can be displayed directly at an event. This function can be activated or deactivated by the Career Center.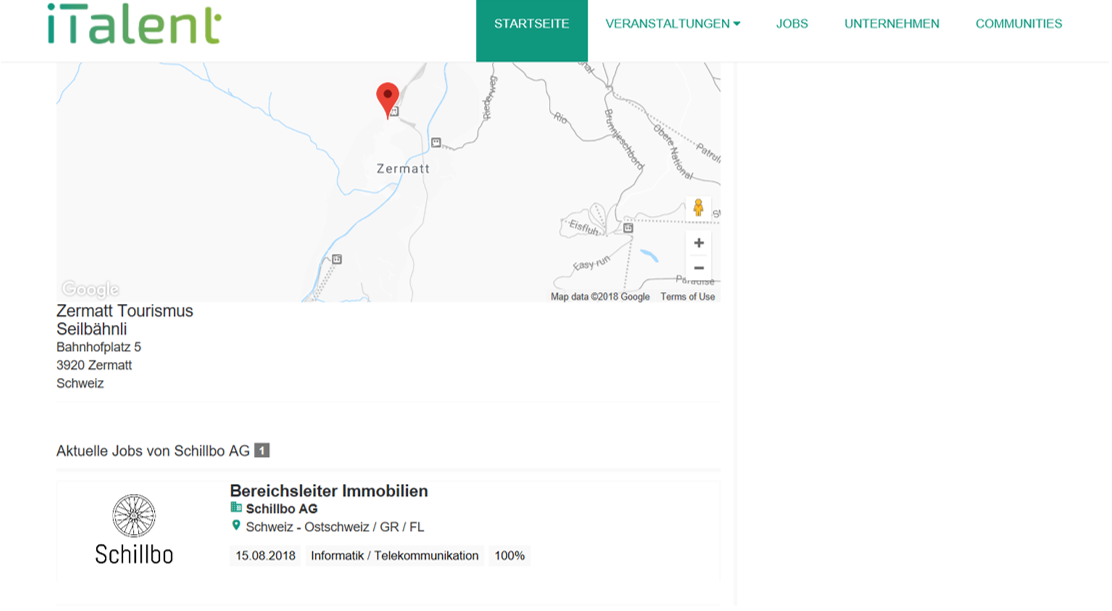 A new search field for free text search for subordinate events has been added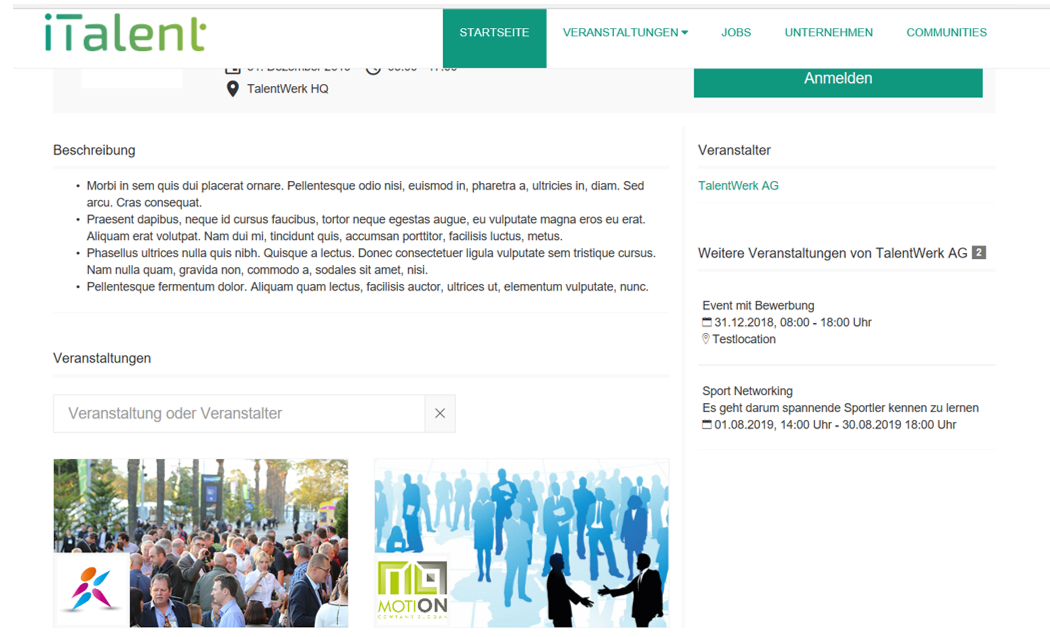 Improvements of the participant management (search & invite participants or persons) regarding process flow for CV export and improved performance of CV profile views
A new note appears if the registration deadline for an event is in the past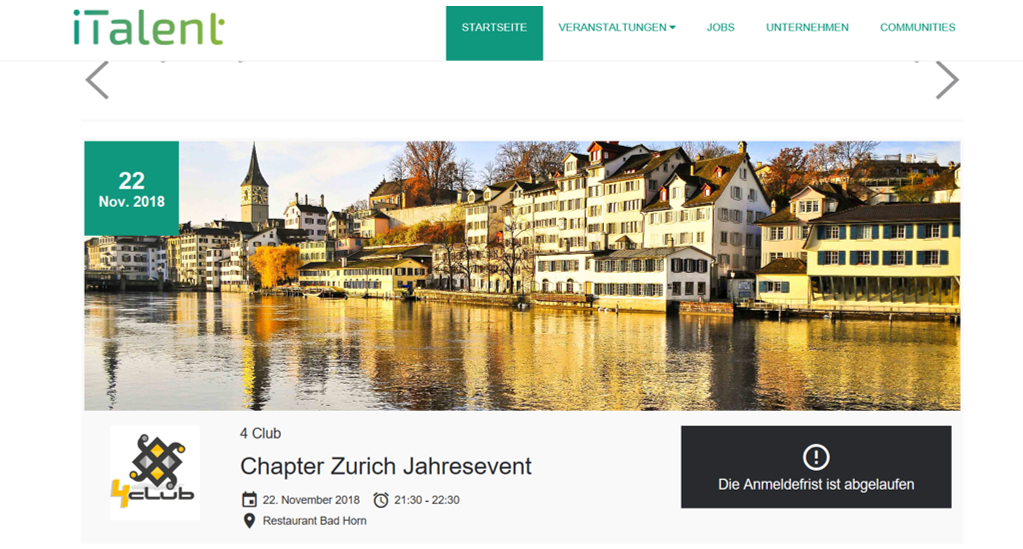 Additional status "waiting list" at registration overview student
Additional status event "in review" for enterprise customers when a new event is captured
Data import of additional event information into the mail calendar
Company representatives can copy their inactive jobs, edit them and - after approval by the Career Center - put them back online.
Ability to crop images on all profiles (student, company, event, job, community)
Names and roles of members are displayed for improved identification
Display of a clear member list in the community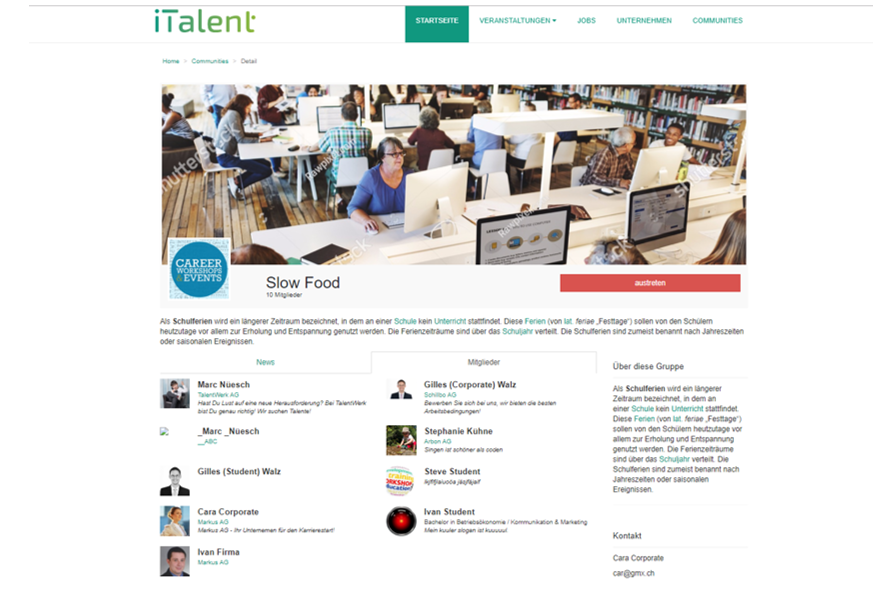 Ability to display the latest community posts on the home page for increasing community engagement
Communities can accept members openly or on request by members simply joining or inquiring for membership
Integration of a free text search across all posts of a community
Introduction of a paging function to reload older posts
Clicking on "Like" will display a list of users who have also clicked on "Like
Color categories for different career counseling slots for improved orientation (status)

Improved server monitoring and advanced redundancies for optimal surveillance
Bugfixing@type>
• Fixed several bugs