Her you got all information about the
Release 1.9 - Mrz 2018@type>
We have a new module and improved modules and features
---
The new module
Community@type>
The new community module turns your career and event platform into a real community platform: exchange information, discuss topics or share tips and tricks on the recruiting process. Try it out and get students, alumni and company representatives talking and exchanging ideas with each other.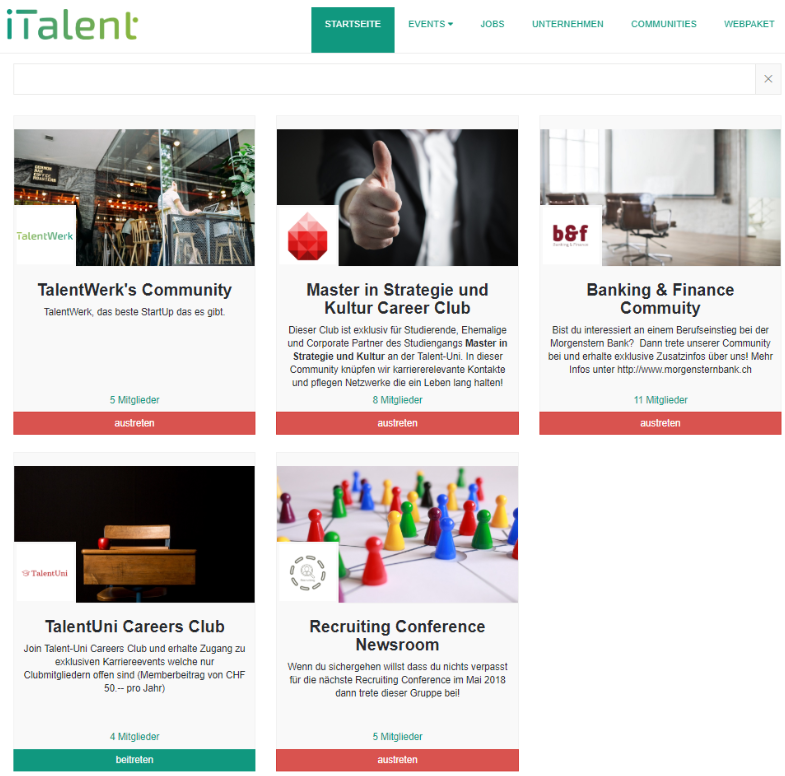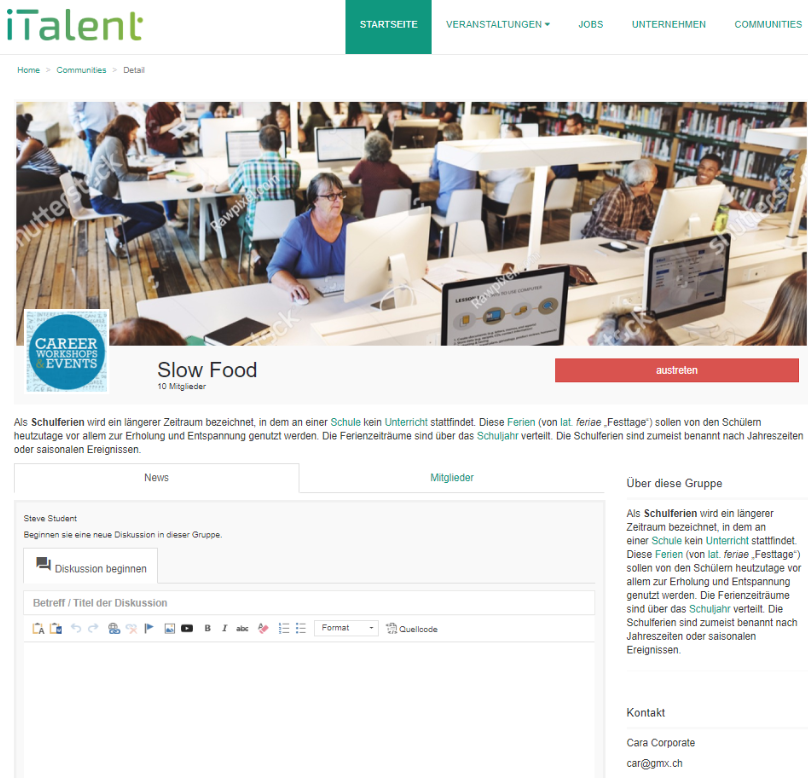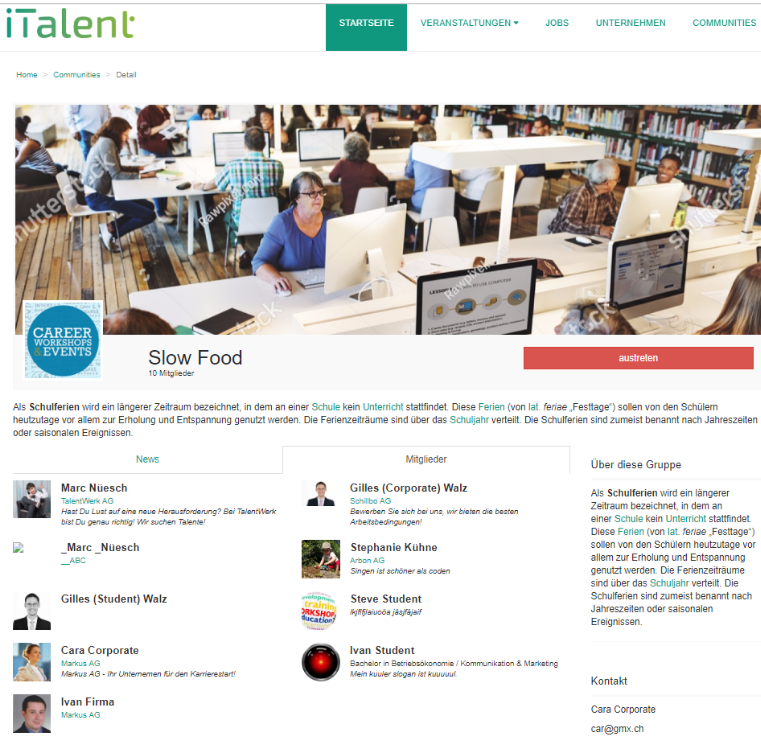 Improved modules / features@type>
The following modules and features have been improved
Event & Event-Management
PDFs can be attached to events
Various improvements User Experience Enter company representatives at event
Jobs
Entry mask for corporate customers has been optimized and new fields have been integrated
Job products can now also be displayed hierarchically
Profiles
Improvement of the user experience in the student profile (possibility to enter the "personal USP", privacy fields, logic of privacy settings, date calculator for work experience, etc.).

Display of a simple order overview of the purchased products for company representatives
Website
Improvement of the navigation structure through the introduction of service navigation

Linking of additional navigation points to external websites, e.g. Career Center homepage, possible
Others
Standard logos for job, event and company will be displayed if no logo is stored.
Bugfixing@type>
We were able to fix the following bugs
Small bugs in modal event management fixed

Set correspondence language for company registration

Typos front- and backend fixed